Have you ever had a quiz pop up while scrolling through social media? Did you know that quizzes can be an awesome way to bring in new leads? Do you use quizzes to attract new business? If so, are you using them the right way to really get the full benefits they can provide? Today, Brock is excited to interview AnnMarie Rose — online business consultant and quiz funnel expert — all about Quiz creation! You'll learn the best practices for this important marketing strategy and what you may be missing if you're already utilizing them in your business. 
You'll also find out:
Brock's personal experience with quizzes
Why / how surveys differ from quizzes
Which niches should consider creating a quiz for their business
What makes a good and successful quiz
What you want to think about when creating your quiz
The 4 strategic purposes a quiz can serve for your business
Tips for business owners to create quizzes that resonate with their tribe (and get them to participate)
How to nail the perfect quiz topic
Common mistakes people are making when creating quizzes
The FIRST step you should take after listening to this episode
Advice for those who are scared to create quizzes due to overwhelm
Why quizzes are much more doable than other powerful lead magnets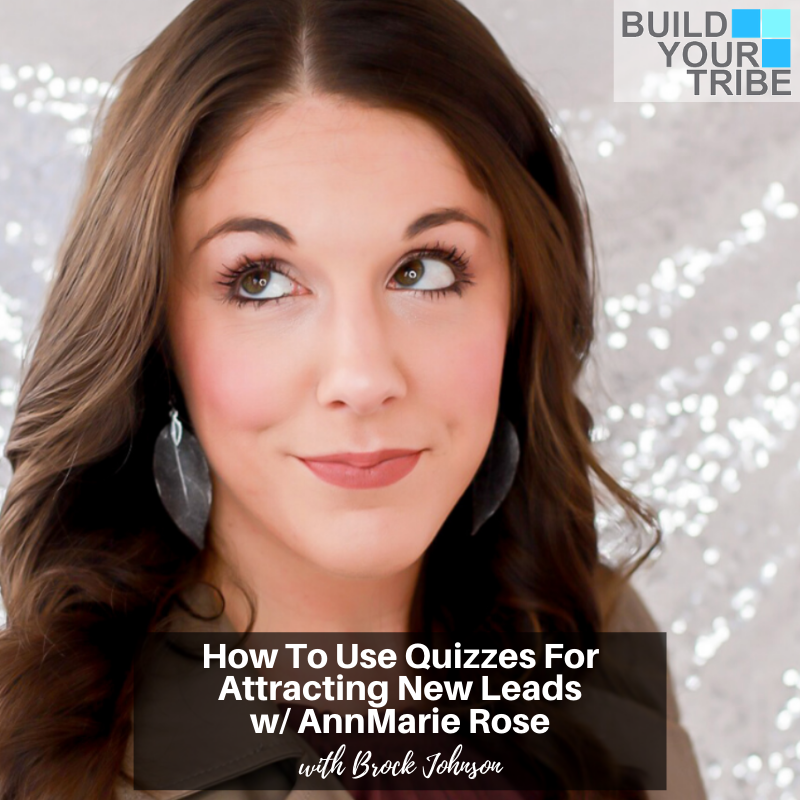 Important Links from the Show
Click here to subscribe to Build Your Tribe!
Click here to rate and review!
Make sure you scroll down, tap to rate with 5 stars, and then select, "Write a Review." Then be sure to DM me with a screenshot and I'll do my best to read your review on the air! 
Be sure to grab your FREE Quiz Success Roadmap by going to TheQuizGuide.com 
Learn more about AnnMarie at annmarierose.com
Follow AnnMarie on Instagram @askannmarierose
If you liked this episode, check out Episode #413 – How to Attract Customers Who will Become Lifers
Leave me a message about this episode
To submit requests for The Chalene Show: thechaleneshow@chalenejohnson.com
To submit requests for Build Your Tribe: buildyourtribe@chalenejohnson.com