I invited my friend, Keenya Kelly, on the show to engage in a very candid conversation about racism in this country today. Please listen with an open mind and heart as we both share our perspectives on this critically important topic.
You'll find out…
Some of the answers I got to this question I posted on IG, "W

hat would you ask that person, whoever that is, who doesn't understand what you're going through?"

What is it about this moment in history that has Keenya feeling differently

Personal experiences from my own childhood re: racism

The 1st question Keenya would ask someone right now

The bigger conversation that, I feel, needs to be had

Why Keenya feels black people are re-traumatized at this time

Why people who say All Lives Matter are missing the message

Thoughts on peaceful protestors vs looters

Why it may be wrong to say, "I don't see color"

W

hy I believe there are white people who refuse to believe or admit that racism is real

Examples of everyday things black people have to consider that white people don't

What white privilege really means

Why Keenya feels that destroying cities and looting might shed an important light on racism

Keenya's thoughts on black on black crime

How to help when you don't know what to do or say

The self-analyzing question and follow up prayer Keenya would like people to consider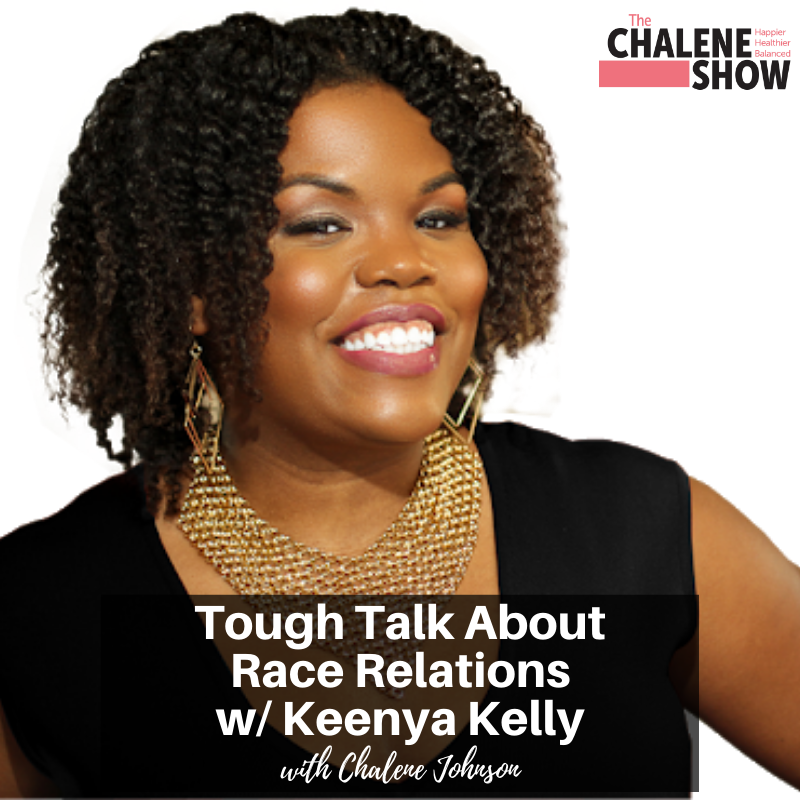 Important Links from the Show
Click here to subscribe to The Chalene Show!
Learn more about Keenya at KeenyaKelly.com
Follow Keenya on Instagram  Facebook and TikTok
If you liked this episode, check out Episode #477 – How to Have Difficult Conversations When You Don't Like Conflict
Leave me a message about this episode!
To submit requests for The Chalene Show: thechaleneshow@chalenejohnson.com
To submit requests for Build Your Tribe: buildyourtribe@chalenejohnson.com