This interview is pure joy! Chinese immigrant, Jia Jiang, shares his hilarious journey to tackle his greatest personal fear… rejection. And in the process, how he inspired the world, developed a business, and actually became rather addicted to getting rejected! You'll learn the details of Jia's 100 Days Of Rejection (which went viral) and how, ironically, the act of seeking rejection can actually set us free!
You'll find out…

Did Jia consider how he might monetize his project in the beginning?

How having his first child was the catalyst to change his life

How Jia planned out his 100 ways of getting rejected

What were some of his fave rejections and the stories behind them?

What getting rejected has taught Jia about life and people

Examples of great things that come from being rejected


What's Jia's #1 tip for people when it comes to fear of rejection?

How did Jia change his mindset surrounding rejection?

How to have a higher likelihood of getting a "yes" when you ask for something you want

How to gain "courage muscles"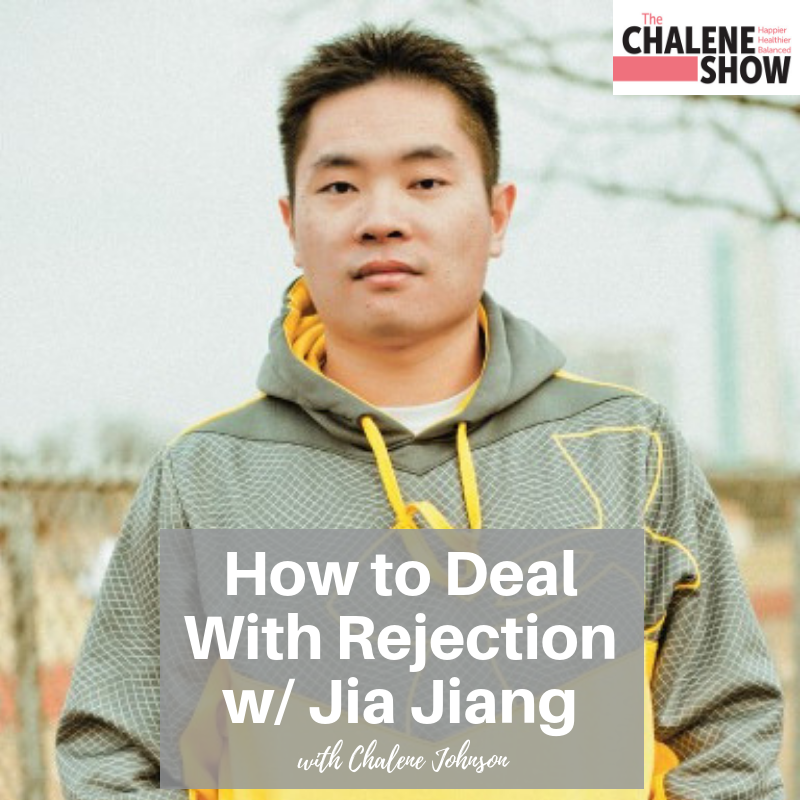 Important Links from the Show
Click here to subscribe to The Chalene Show!
Watch the 100 Days Of Rejection videos at Fear Buster
Pick up Jia's Book: Rejection Proof
If you liked this episode, check out Episode #292 – How to Love Negative Feedback
Leave me a message about this episode!
To submit requests for The Chalene Show: thechaleneshow@chalenejohnson.com
To submit requests for Build Your Tribe: buildyourtribe@chalenejohnson.com