Today, my guests are Rory and AJ Vaden — the founders of The Brand Builders Group. They have guided thousands of people to narrow in on their focus and build the right type of reputation. Rory is also the NYT best selling author of "Take The Stairs". In this episode, they're going to dig real deep about creating the brand and reputation you need to grow your business. Get ready to take some notes!!!
You'll discover:
How building an 8-figure business together informed how they help others today
What is the exact formula for trusting influencers in social media: reputation, expert status, results, or all the above?
The

13 characteristics for a rock-solid reputation

Are authenticity and honesty the same?

What lack of patience looks like

The biggest mistakes people make when they first get into the online space

The importance of a brand knowing what problem they solve

Questions you should be asking to understand your brand and potential customers

My own personal story of pursuing many businesses at once and when/why I decided to, ultimately, stop and focus on one

Is it better when you're starting out for people to think of you as wearing many hats or just one?

Can you control your reputation?

What is The Life Well-Lived Test?

How you transition careers

Should you tell your audience what you're known for instead of asking them to make that assumption?

The example Rory and AJ give of somebody well known (they previously worked with) who was making a lot of very common mistakes, but were able to help in refining his reputation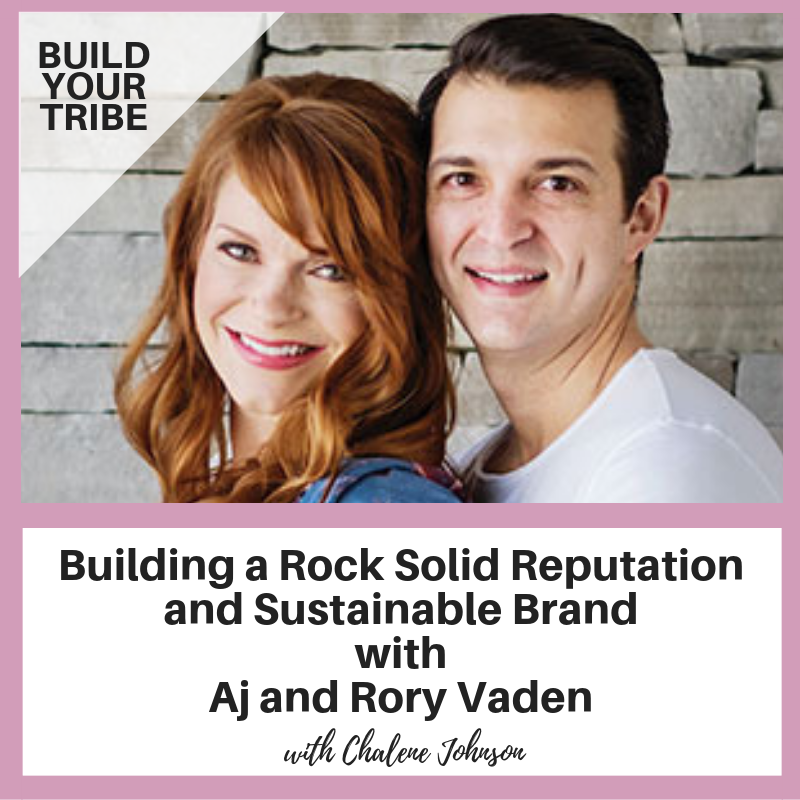 Important Links from the Show
Click here to subscribe to Build Your Tribe
Be Sure to Go and Claim Your Free Personal Branding Call at:
chalene.thebrandbuildersgroup.com
If you liked this episode, check out Episode #256 – Identifying What Makes Your Brand Unique
Leave me a message about this episode!
To submit requests for The Chalene Show: thechaleneshow@chalenejohnson.com
To submit requests for Build Your Tribe: buildyourtribe@chalenejohnson.com