Today, I'm sending a little reminder that it's time to start saying no to things. Maybe not everything, but there are definitely moments when it would behoove us to say, "Sorry, not right now… but thanks for thinking of me." And this includes family and close friends, too. I'll drill home the point that WE teach people how to treat us. So, you're about to find crucial tips on how to put saying no — in a variety of areas — into action immediately!
You'll find out…
The types of people you should say no to spending time with
When you should say no to certain social media accounts

Social activities you might want to reconsider

What it means to say no to being used
The value of saying no to bad habits

Why you should refrain from working with bad clients

When you should tell your kids no

What is and how to stop doing life work at your day job

The power of saying no to distractions

Why there are no "third chances"

One of the main reasons we hesitate in saying no and how to overcome it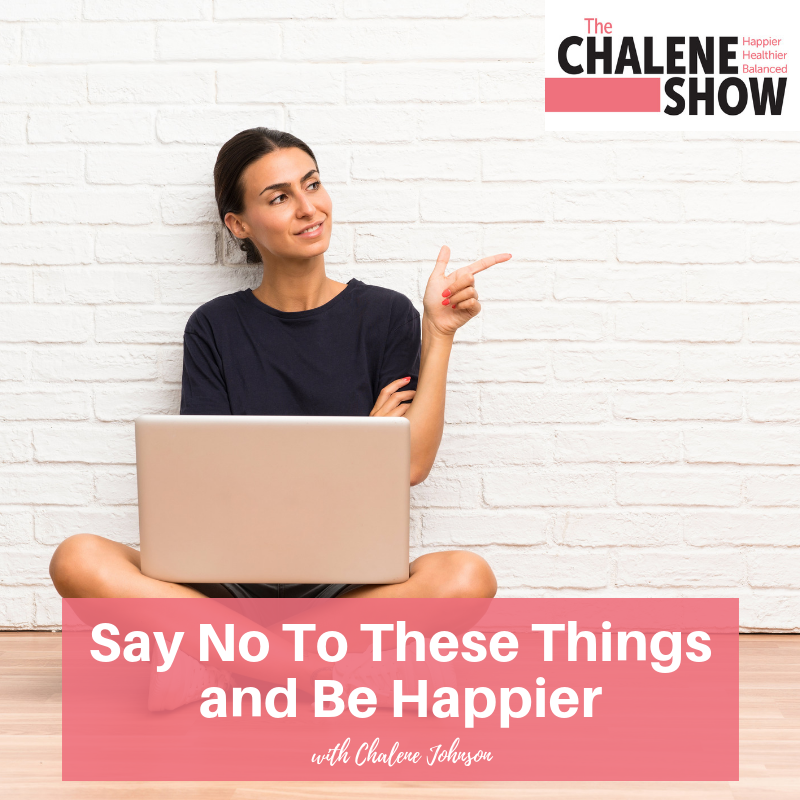 Important Links from the Show
Click here to subscribe to The Chalene Show!
If you liked this episode, check out Episode #376 – How to Boost Confidence Overnight
Leave me a message about this episode!
To submit requests for The Chalene Show: thechaleneshow@chalenejohnson.com
To submit requests for Build Your Tribe: buildyourtribe@chalenejohnson.com