Today, I talk with Greg Todd, successful physical therapist and Marketing Impact Academy student. Because Greg was in the health care service industry, he felt his income was limited to how much in-person time he spent with his clients — until MIA showed him a whole new world! Look, no matter what kind of service industry you may be involved in, there's a surefire way to make money online! And in Greg's case… that translates to over 6 figures in multiple online businesses!
You'll find out…
What mindset did Greg have to overcome, if any, to believe it was possible to not be trading his time for money

What inspired Greg to change things up professionally

What kind of help does Greg offer those looking to branch out of their current job status

The #1 thing that made Greg realize he could make money online

What negative thoughts Greg had when starting this new venture

How did Greg scrape out even more time to get his online biz going when there was NO time to begin with

What Greg would say to those who claim they don't have time to begin an online biz

What did it mean — financially — for Greg to create his online coaching business

Has Greg always been a positive person, believing things are going to work out in his favor (with a personal anecdote to illustrate integrity and

accountability)

What did Greg's therapy — from a virtual standpoint — look like at first

What is the 21/20 Healthcare Challenge

How often is the thing that's stopping service providers from pursuing their own business online the belief that it will in some way jeopardize their accreditation — and how Greg addresses this issue

How has Greg's life changed since he began his online coaching career — from business to personal

How the desire to feel purpose in his work / life changed Greg's path

The 3 Different Types Of Mentalities (according to Greg)

Details on Greg's webinar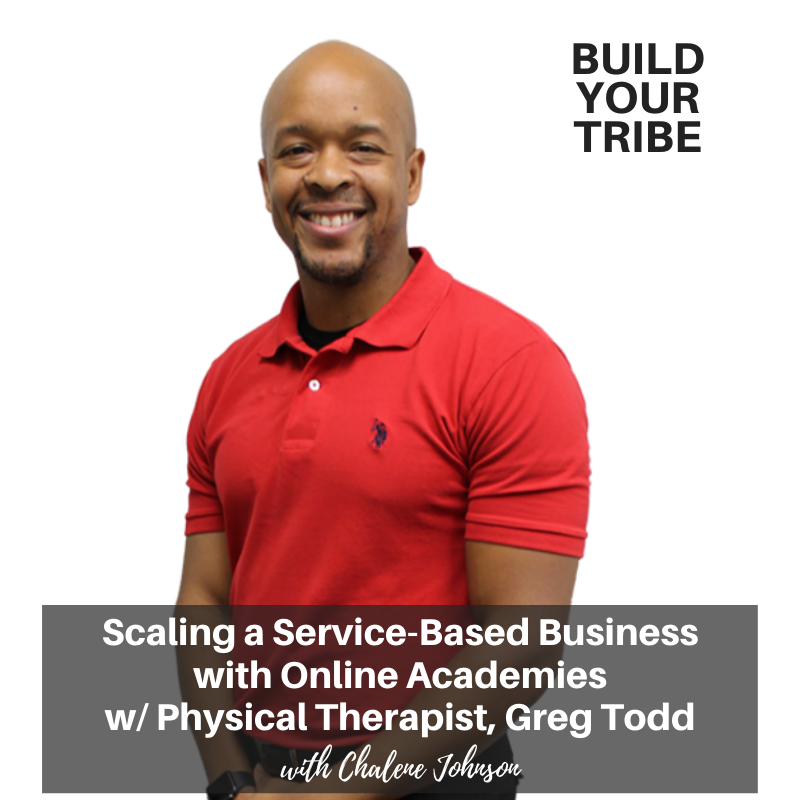 Important Links from the Show
Click here to subscribe to Build Your Tribe!
Learn more about Marketing Impact Academy
Learn more about Greg:
If you liked this episode, check out Episode #266 – How to Build an 8 figure Subscription Business with Todd White of Dry Farm Wines
Leave me a message about this episode!
To submit requests for The Chalene Show: thechaleneshow@chalenejohnson.com
To submit requests for Build Your Tribe: buildyourtribe@chalenejohnson.com