I've been doing lots of research on self-sabotage, including consultations with several psychologists about the issue, and definitely stoked to share this topic with you today. While it's a subject often talked about, I'm going to approach it from a different angle: What if you do things to get in your own way — purposely — so you don't accomplish the goal you "want" to accomplish? In other words, are you (without knowing it) intentionally standing in your own way? Chances are… yes. We're going deep today, lifers! It's time to break away from self-sabotage with actionable tips so that you can finally get things done!
You'll find out…
What exactly is self-sabotage

What is THE thing you want in life right now

I open up about what area in life I'm self-sabotaging and, through the course of the episode, figure out how to change it

My 2-option system which will help you narrow down why you're not doing what you want to do

How to fix your self-sabotage

The quickest route to ending your negative patterns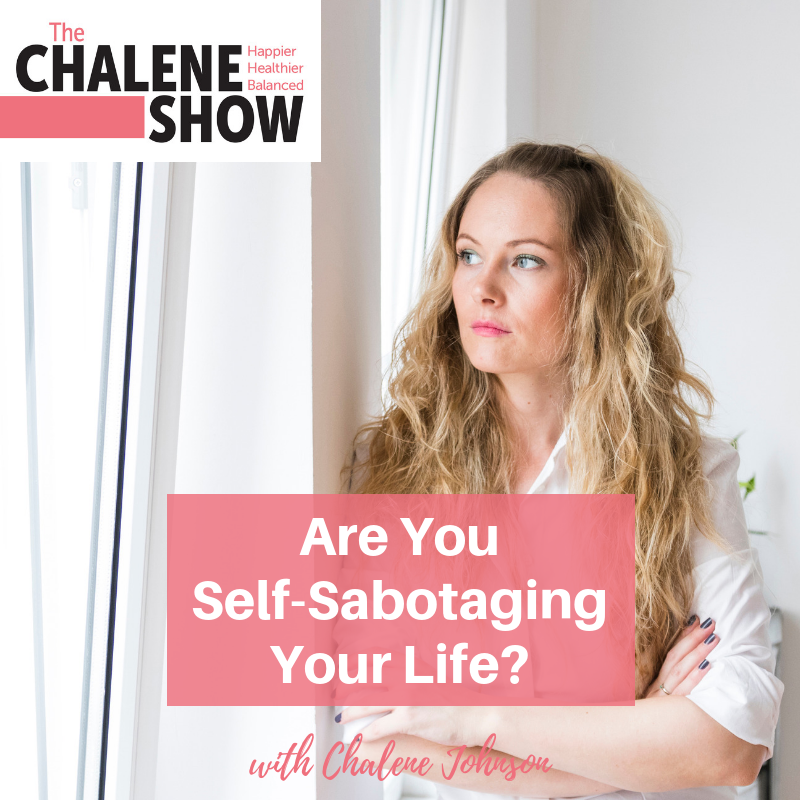 Important Links from the Show
Click here to subscribe to The Chalene Show!
Check out Dr.Mcayla to get yourself back on track!!
If you liked this episode, check out Episode #351 – Get Out of a Rut in 6 Simple Steps
Leave me a message about this episode!
To submit requests for The Chalene Show: thechaleneshow@chalenejohnson.com
To submit requests for Build Your Tribe: buildyourtribe@chalenejohnson.com