Welcome to part 2 of my interview with Angela Mader (founder of Fitlosophy, creator of Fitbook). In this episode, we go into great detail of what Angela's life looked like after she sold her company. You'll learn the surprising and very real truth of the emotional rollercoaster one rides — feelings ranging from celebration to relief to desperation to grief —  after the sale of a business… no matter how profitable.
You'll find out:
Why i

f a deal doesn't almost fall apart three times, then it's probably not really a deal

The double life trickery of not telling your team about selling your business and, yet, negotiating a deal so they're best set up

How selling one's business teaches you to do things with a sale in mind vs the end in mind

Why and how Angela felt she was the soul of her business

What Angela would do differently if she started a new company tomorrow

How Angela evaluated the opportunity to maintain the brand and its potential growth vs the sale

When Angela realized that her entire identity had changed in the blink of an eye

Why Angela wanted to continue with her company as a full-time employee after she sold it and what that integration process was like

What Angela has done to heal, including details on her 1 week long retreat in the middle of nowhere in Tennessee

Why Angela admits that her drug of choice is work and how she copes

Why we often grieve over our own success and the seriousness of the issue

What's next for Angela

Why you must promote your dream thing if it's something that'll help people
"Don't let what you're capable of get in the way of what you're called to." ~Mader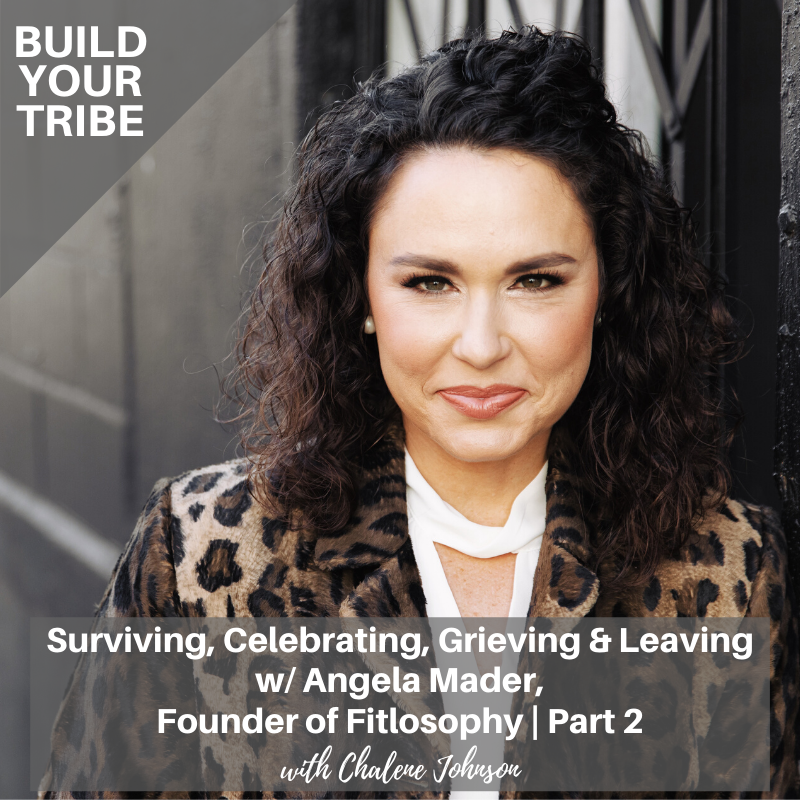 Important Links from the Show
Click here to subscribe to Build Your Tribe!
Learn more about Angela at, www.angelamader.com
Get Angela's FREE download of Top 10 Tools For Launching a Startup
Follow Angela on Instagram at @theangelamader
If you liked this episode, check out Episode #369 – How to Reverse Engineer the Sale of Your Business with Angela Mader, Creator of Fitbook
Leave me a message about this episode!
To submit requests for The Chalene Show: thechaleneshow@chalenejohnson.com
To submit requests for Build Your Tribe: buildyourtribe@chalenejohnson.com