Many of us have heard someone say they've been shadow banned on Instagram. For the longest time, though, Brock thought it was just a myth. Even Instagram has publicly stated that shadow banning isn't happening. But recently, something occurred that changed Brock's mind! Today, Brock shares what changed his mind, tips to keep you out of shadow-ban jail and what he really thinks happened to his Instagram account.
You'll also find out:
What is shadow banning
Common things that might cause you to get shadow banned
How long shadow banning lasts (for your 1st offense), generally
How to know when you've been shadow banned
What to do when you suspect you've been shadow banned
Why the vast majority of problems with engagement and reach is your responsibility
Brock's personal story as to how / why he got shadow banned
Why Brock is grateful for the shadow banning experience concerning his account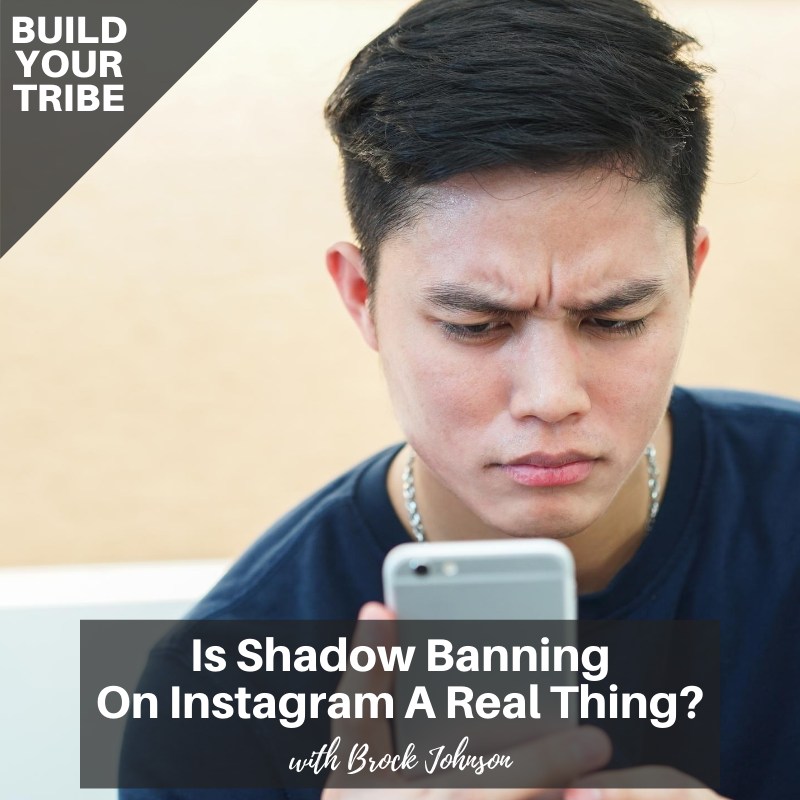 Important Links from the Show
Click here to subscribe to Build Your Tribe!
Click here to rate and review!
Make sure you scroll down, tap to rate with 5 stars, and then select, "Write a Review." Then be sure to DM me with a screenshot and I'll do my best to read your review on the air! 
Get Your Free Report by going to chalene.com/IGHacks
If you liked this episode, check out Episode #396 – Common Instagram Growth Strategies to Avoid | Quick Tip Tuesday with Brock Johnson
Leave me a message about this episode!
To submit requests for The Chalene Show: thechaleneshow@chalenejohnson.com
To submit requests for Build Your Tribe: buildyourtribe@chalenejohnson.com