Shorter Workouts. Faster Results.
Wondering how you can spend less time in the gym and burn more calories? Well, you're about to learn how. Chalene shares with you how you can make the most out of your workouts. Whether you are a workout warrior or you're just getting into fitness, this episode wills serve you in more ways than one.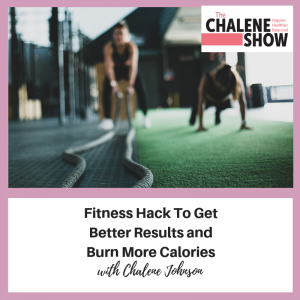 I hope this episode serves you at a time in which you need to hear it. Now go and kick some booty in your next workout, and all the ones after that! It's time to see results from your workouts.
Important Links from the Show
Click here to subscribe to The Chalene Show.
If you liked this episode, check out Episode 306 – 6 Morning Habits for Weight Loss with Shawn Stevenson.
Leave me a message about this episode!
To submit requests for The Chalene Show: thechaleneshow@chalenejohnson.com