This was recorded at our latest Chalene Show Live at the Saban Theater in Beverly Hills. In this episode, Bret and I sit down in front of the audience for a little Q&A. We tackled all the most common questions in regard to how to get your significant other to make some changes. We'll explore many areas of life, such as: therapy, health and fitness, personal development, working together, and parenting, etc. Bret, as you can all imagine, was in rare form on this night! But to be honest, I probably set myself up by asking him, "How do you handle all of this?" (meaning, me). Oh boy!
You'll hear…

Detailed advice and thoughts on how to get your partner to do something — from personal growth to a cleaner diet to going to therapy — with personal anecdotes from Bret and I on each of these topics

Why it's important for couples to go to therapy

Bret ponders on what is the most annoying thing about me (because I asked)

The value of asking and listening to someone else's opinion

Our advice for running a business with your spouse

At what point in your relationship do you confront important subjects, like religion and styles of parenting

What we both learned from our own parents

The point in our relationship when we really established which "lane" we were individually in (re: our businesses)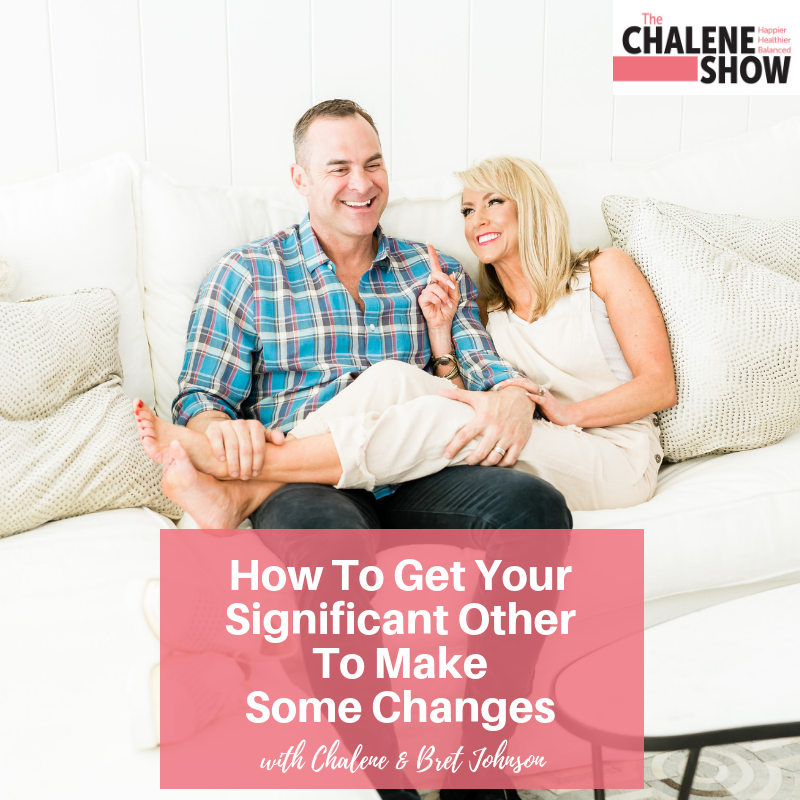 Important Links from the Show
Click here to subscribe to The Chalene Show!
Come in during the Lowest Prices where a queen Sleep Number 360 c4 smart bed is now only $1,299, save $400. Only for a limited time. You'll only find Sleep Number at any of the 575 Sleep Number stores nationwide. Find the one nearest you at sleepnumber.com/CHALENE.
If you liked this episode, check out Episode #375 – How to Win at Relationships with the 5 Love Languages
Leave me a message about this episode!
To submit requests for The Chalene Show: thechaleneshow@chalenejohnson.com
To submit requests for Build Your Tribe: buildyourtribe@chalenejohnson.com