As promised, I continue to focus on what you, lifers, are needing during this pandemic. In today's episode, I'll share tips on how to keep yourself calm and grounded at this very uncertain time in all of our lives. I, also, candidly open up about how I've had to recalibrate and check my perspective in regard to new developments — at both the home and office.
You'll hear:
Why you want to keep things as normal as possible right now

A personal voice message from someone I've always admired

The first thing we, at Team Johnson, had to plan

—

due to Coronavirus

My new goal with The Chalene Show and Build Your Tribe

The best way to snap out of victim mode

Why and how you should

dress the part

of someone who isn't quarantined

What Bret and I and Team Johnson are considering re: future projects that best serve our customers

Silver linings that have emerged during this time (at both the home and office)

The power of intention and a plan 

The difference between panic and planning

What is

faith

and why it's imperative

Where you find certainty if you don't believe in a higher power

Recommendations on who you should be hanging out with and what you should be listening to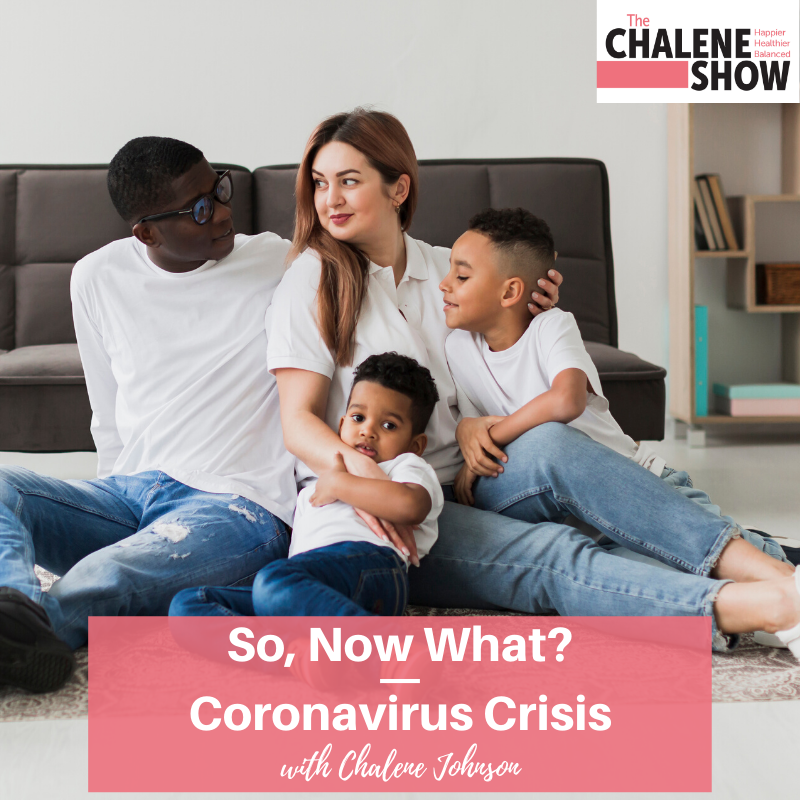 Important Links from the Show
Click here to subscribe to The Chalene Show!
Go to Chalene.com/MyThing and see what your passion or hidden talents are!
If you liked this episode, check out Episode #548 – Feeling Out of Sorts | Coping with Coronavirus
Leave me a message about this episode!
To submit requests for The Chalene Show: thechaleneshow@chalenejohnson.com
To submit requests for Build Your Tribe: buildyourtribe@chalenejohnson.com