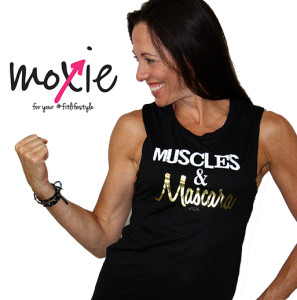 You asked for it, you got it. This week, I'm speaking with people who have built – or are in the process of building – a business. In this episode, she speaks with entrepreneur and CEO of Moxie Apparel, Malea Anderson about how she started her clothing company a little less than a year ago. A mother of two and unhappy with her current job, she decided to start her company without any of the advantages that many might assume you need in order to be successful. Her story is a great reminder that there's a way for creative and committed people to build the business that will give them the life they want. This could be you.
Malea is married with 2 kids – 2 girls who are 8 and 5. She used to work full time at her dream job, being a fitness instructor. However, being a fitness instructor doesn't pay much and Malea wanted to contribute more to her family. She thought that if she became a Master Trainer and just worked harder, she would be able to make more. But she started to realize, after going through Chalene's Smart Success Academy, that the path she was on was not the right path for her… it wasn't in alignment with her key priorities.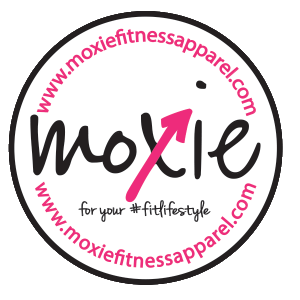 She had an idea to start a fitness apparel company and started putting small pieces together. Once she decided that she was going to go this route, she had no option but to go for it full force.
Malea knew she wanted to empower women through her clothing. She started with t-shirts and tank tops but recently just launched some fun printed capri's… that now sell out every time she posts about them. After launching her company, she needed to figure out how to find her customer. Advertising on social media effectively was what took her business to the next level. Malea learned how to do this through Marketing Impact Academy. She wanted to develop a community on her site, and not just have people go there to just purchase a shirt and leave.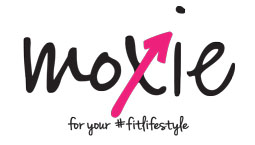 Malea has figured out how to offer a discount code through a freemium on her site. So in exchange for peoples email, they receive a discount code they can use for their purchase on her site. She also offers a clean eating plan on her site because she wants to give her customers more than just clothing (links to both are below). She wants to connect with them and help them on more levels.
Other Topics Covered:
– How Malea used social media to advertise her business. How her first add only cost $5!
– How Marketing Impact Academy taught her everything she needed to know about advertising her business.
– The social media platforms that have worked for her for advertising.
– What Malea invested in to grow her business.
– The moments Malea felt she wanted to give up, but kept going!
MOXIE FITNESS: www.moxiefitnessapparel.com
Malea's Free Fit & Busy Guide to Eating Clean on the Go >> www.moxiefitandbusy.com
Connect with Moxie on Facebook: https://www.facebook.com/moxiefitnessapparel
Remember, leave Chalene a review on iTunes with "#virtualhug" attached >> CLICK HERE
Leave Chalene a voice message >> CLICK HERE
This show was brought to you by:
Marketing Impact Academy – http://www.marketingimpactacademy.com
Chalene's Courageous Confidence Club: http://www.courageousconfidenceclub.com
This program gives you the tools you need to build confidence in every area of your life. You are supported by a group of people who are going through the program with you and are a sounding board for decisions and opportunities. This program will get you unstuck from your current situation and will teach you the steps needed to get your life in the direction you want!
For help with goal setting and determining your life's priorities, check out Chalene's 30 Day Push Program: http://www.30daypush.com
For health and fitness advice from Chalene, head to http://www.cj7day.com to download her FREE program with complementary workout videos!
Chalene's Social Media:
Chalene on Facebook: http://www.facebook.com/chalene
Chalene on Instagram: http://instagram.com/chalenejohnson
Chalene on Pinterest: http://www.pinterest.com/chalenejohnson
Chalene on Twitter: http://www.twitter.com/chalenejohnson