During this surreal time — in all of our lives — surrounding the Coronavirus chaos, Bret and I decided to record this episode for you today. We'll offer candid and reassuring advice on how to best cope during this unbelievable worldwide event.
You'll find out…
What I mean when I say, "Everything will be okay"

The only way to combat fear

Why people are hoarding things, like toilet paper

The reason Bret watches the news

Why having one "thing" is the riskiest place you can be (e.g., job, source of income, etc.)

Why this world event should serve as a wakeup call for you to consider how you might serve others online

The importance of continuing to patronize small local businesses

What is social distancing and why it matters

Why we should be more conscientious about our cleanliness

The results from my recent poll (on Instagram) of business owners re: Coronavirus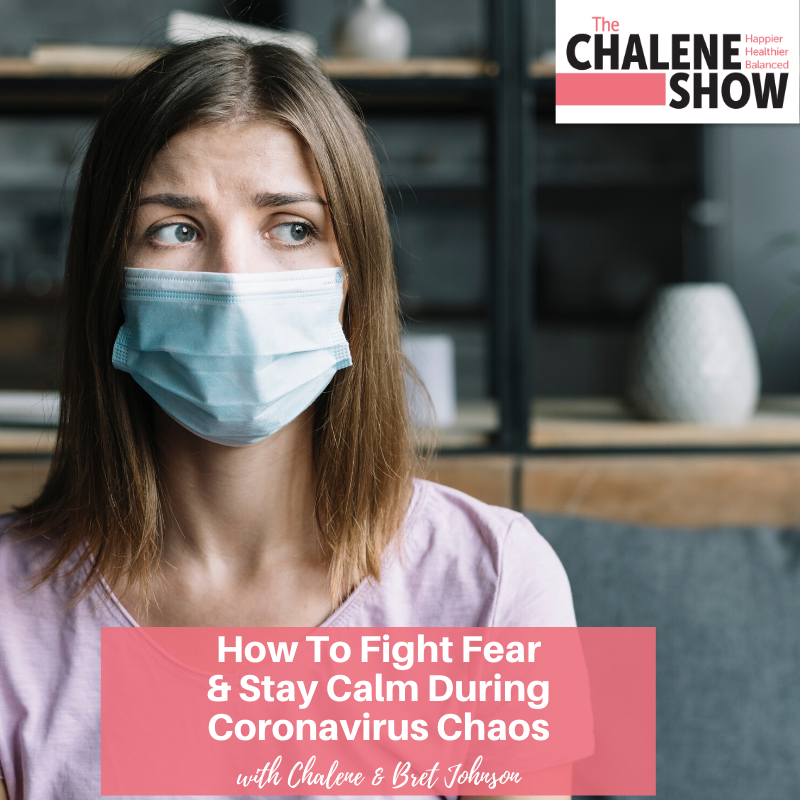 Important Links from the Show
Click here to subscribe to The Chalene Show!
Go to Chalene.com/MyThing and see what your passion or hidden talents are!
If you liked this episode, check out Episode #393 – How To Stop Overthinking Things
Leave me a message about this episode!
To submit requests for The Chalene Show: thechaleneshow@chalenejohnson.com
To submit requests for Build Your Tribe: buildyourtribe@chalenejohnson.com