Lisa Druxman, founder of Stroller Stride, talks to Chalene about the triumphs and setbacks she encountered while growing her business. There is a lot of great advice in here for both the aspiring entrepreneur and the season veteran! Chalene and Lisa share tips on how to find that right business for you as well as discuss an area that has given them both problems in the past. Take those notebooks out and get ready to jot down lots of notes!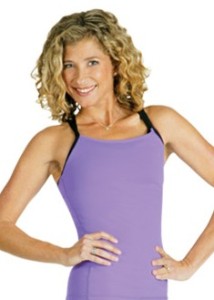 Meet Lisa!
In 2001, Lisa Druxman became a mom and an entrepreneur. She was looking for a way to blend her passion for fitness with motherhood. "I decided to create a workout that I could do with my baby," she recalls. "I didn't want to miss a moment of his new life but also knew that I needed to take care of myself." It was one beauty of a brainstorm. Lisa created an exercise routine for new moms and realized that other mothers would benefit from working together to restore their well-being.
Now she leads a business that brings exercise, companionship and support to tens of thousands of moms around the country. Stroller Strides grew over the years and added Fit4Baby (prenatal classes) and Body Back (classes for any stage of motherhood). All of the classes now make up the FIT4MOM brand. Lisa Druxman and FIT4MOM have been featured numerous times on NBC's Today Show, CNN, The Montel Williams Show, Access Hollywood and profiled in magazines such as Entrepreneur, Woman's Day, Good Housekeeping, Self and more.
The women who run the 1,500+ FIT4MOM class locations share Druxman's passion for a business that gives top priority to family. "Our franchisees are not just fitness professionals. They are everyone from stay at home moms to teachers to nurses. So many moms are out there looking to have a business that's supportive of motherhood." Lisa Druxman, M.A. is a nationally recognized speaker and author and considered an expert in the field of fitness, particularly pre/postnatal fitness. She is best known for her outlook on raising healthy moms and healthy families.
Druxman earned her Master's degree at San Diego State University in Psychology with an emphasis in exercise adherence and weight control. She created the weight management program, L.E.A.N. Mommy® (Learn Eating Awareness and Nutrition) which is also the name of her book, by Hachette Books.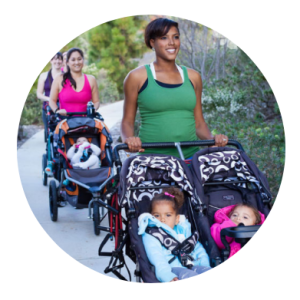 Druxman was voted by NBC as one of "America's Favorite Moms" in a nationwide contest. She has presented at international fitness conferences and many other engagements for moms, fitness professionals and business owners. She is a member of the National Speaker's Association and is a certified Group Fitness Instructor and Personal Trainer. Lisa is involved in a number of charities including Postpartum Health Alliance, Healthy Child Healthy World and The Breast Cancer Fund.
Druxman is a well-published author and was the exclusive writer for Entrepreneur's online Mompreneur column. She has received numerous awards, including Business Owner Of The Year from the National Association of Women Business Owners and Program Director Of The Year from IDEA, the world's largest fitness association for fitness professionals.
Druxman lives and relishes the FIT4MOM mission statement every day, "Helping moms make strides in fitness, motherhood and life." She lives in San Diego with her husband, son and daughter.

FIT4MOM is the largest fitness program for moms in the United States with over 2,000 locations and 100,000+ active participants. We offer fitness for every stage of motherhood through our programs such as FIT4BABY, Stroller Strides and Body Back. We are big fans of Simon Sinek, author of Start With Why. Our WHY is to give women the strength for motherhood. We are not just about fitness. We are about giving moms a village. We live and breathe by our manifesto as can be seen at http://fit4mom.com/more/about.
FIT4MOM Website: www.fit4mom.com
PODCAST: www.fit4mom.com/podcast
FREE Mommy Reset with Lisa and Mareya https://www.facebook.com/CORPFIT4MOM/app_190322544333196
SOCIAL MEDIA:
https://www.facebook.com/CORPFIT4MOM
https://twitter.com/FIT_4_MOM
http://instagram.com/fit_4_mom
https://www.youtube.com/user/Strollerstridesfit
Link to Most Important Things sheet
http://bc5443fa68d157b19179-1653c09fa4db72d9305d8bdc008790d6.r38.cf2.rackcdn.com/44c011b2ca264c61ae95292119d1b039.pdf
FIT4MOM's MISSION STATEMENT
The Druxman Family Mission Statement
Be Your Best
Do Your Best
Give Your Best
This mission statement inspires us to be our best in character, always do our best in effort and give to others
Now, let's talk about business. What we are most proud of is creating literally thousands of careers that are supportive of motherhood. Our instructors and franchisees are everything from artists to nurses, accountants to attorneys. We have blazed new trails and created a business opportunity that doesn't fit in to traditional models. And it's working! This month we were voted #1 Fitness Franchise for franchise satisfaction by Franchise Business Review. Sheryl Sandberg may say to lean in but I say to lean out. You don't have to work in a man's world working someone else's mandatory schedule. Today, you can create a business that fits you. It's not about business vs family. Today, there should be an integrated model. I am the mompreneur columnist for entrepreneur.com.
We can cover any topic from working at home to starting your own business. Here are some samples of my articles http://www.entrepreneur.com/author/lisa-druxman
FIT4MOM's 5 tips for raising healthy moms.
1) The best gift you can give your family is a healthy mom. Commit to taking care of yourself.
2) Fail to plan. Plan to fail. Figure out how you are going to fit fitness in to your life. You can workout with your kids or get help, but make sure it's non negotiable.
3) Be A Model Mom. Eat, Live, Exercise as you hope your children will one day too. If you want them to stress less, it starts with you!
4) Practice daily gratitude. As a mom, the days are long but the years will go by fast. Realize how special each day is and practice being thankful for what you have.
5) Join A Village. They say it takes a village. You don't want to go through motherhood alone. Find a group of moms who are like minded and can lift you up and support your journey.
Random reasons why Lisa thinks Chalene is a sister from another mother…
1) Our favorite number is 11
2) We both started as fitness professionals but our true passion is about growing others in life
3) We both created businesses where our family is first and foremost.
4) We both live and breathe to learn and then share what we've learned.
5) We are both make our marriages a priority and continue to date our husbands
6) We both worked with Jay Blahnik for our first workout videos
7) We both love Michael Hyatt, Bo Eason, Michael Stelzner, Mareya Ibrahim…Ok lot's of people do!
8) We have both learned to delegate out what can be done by someone else and do what we love
9) We both have podcasts as a way of making an impact on a bigger audience…Ok, again not unique
10) Our passion is to help people live amazing lives
Connect with Chalene:
Leave Chalene a voice message >> chalenejohnson.com/podcast
Leave Chalene a comment or review (just click "Ratings and Reviews") >> https://itunes.apple.com/us/podcast/chalene-show-motivation-leadership/id911042029?mt=2
Chalene's Courageous Confidence Club: www.courageousconfidenceclub.com
This program gives you the tools you need to build confidence in every area of your life. You are supported by a group of people who are going through the program with you and are a sounding board for decisions and opportunities. This program will get you unstuck from your current situation and will teach you the steps needed to get your life in the direction you want!
For help with goal setting and determining your life's priorities, check out Chalene's 30 Day Push Program: www.30daypush.com
For health and fitness advice from Chalene, head to www.cj7day.com to download her FREE program with complementary workout videos!
Chalene's Social Media:
Chalene on Facebook: www.facebook.com/chalene
Chalene on Instagram: http://instagram.com/chalenejohnson
Chalene on Pinterest: www.pinterest.com/chalenejohnson
Chalene on Twitter: www.twitter.com/chalenejohnson