Today, I sit down and interview Dave Asprey (Godfather of biohacking, creator of Bulletproof coffee, and author of his latest book Super Human). I've been following Dave's journey for years and credit him for so many of the positive changes I've made in my own life when it comes to health and fitness. In this episode, we discuss: how much control we really do have over the aging process, how we can live longer / healthier / fuller lives, how we're currently damaging our bodies without realizing it, and what we can do to reverse that damage.
You'll also find out…
Something Dave is surprised people have yet to ask him
The shocking results of my recent IG poll about health

How Dave describes himself

Dave elaborates on his quote, "aging is a death by a thousand cuts"

Is it okay to have steak / wine?

Does how much sleep, exercise you get matter?

An anti-aging compound found in heroin

Are body builders healthy, on average?

The over-consumption of protein

How often Dave works out

The biggest thing that changes your percentage of body fat

How Dave reversed his eye sight

The power of glucosamine

How to know if the supplements we're taking are quality

Advice Dave has for people overwhelmed with the amount of things to do (e.g., supplements, probiotics, prebiotics, etc.) for their health

What are and why you should know about good natural killer cells

Does Dave really want to live to till 180? And, if so, what inspires that goal?

What affect our mental state has on our longevity and overall health?

The role nicotine plays in reversing Alzheimer's disease

What can we do when so much of our schedule (e.g., shift jobs, school, etc.) feels out of our control?

What is an Oura Ring and why you might want to invest in getting one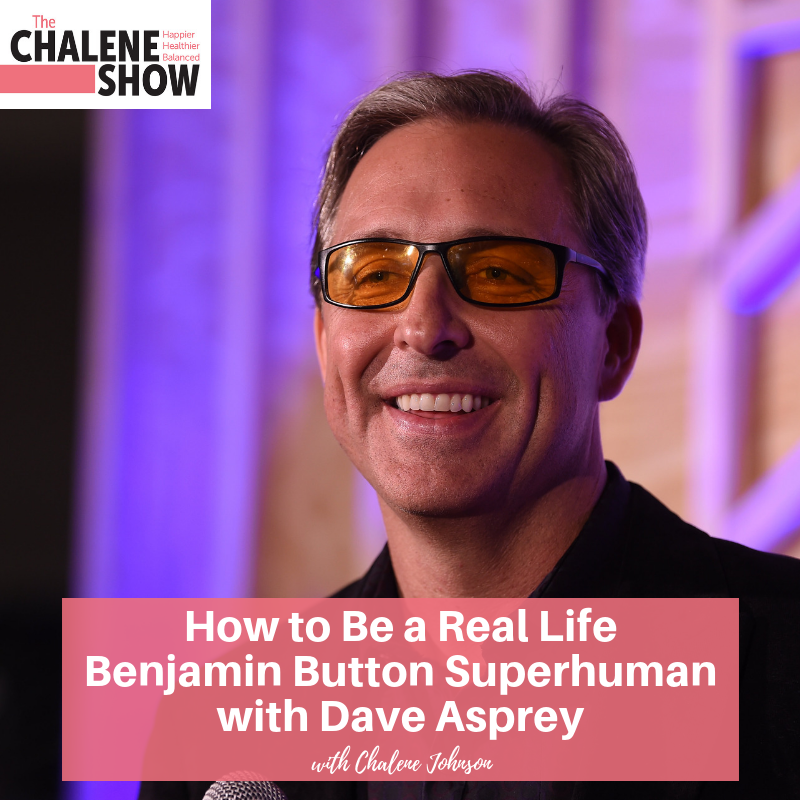 Click here to subscribe to The Chalene Show!
Links from today's episode:
Dry Farm Wines

A healthy alternative for those of you who enjoy a nice glass of wine. Receive an additional bottle of wine for just one penny.
If you liked this episode, check out Episode #425 – Are You Really Healthy?
Leave me a message about this episode!
To submit requests for The Chalene Show: thechaleneshow@chalenejohnson.com
To submit requests for Build Your Tribe: buildyourtribe@chalenejohnson.com