It's the first week of 2022 and you know what that means. Goal setting, big dreams, resolutions, oh my! But before all that, I feel it's crucial to, first, take inventory of your life — to figure out where things might be off. So today, I'll guide you in assessing the 10 most important areas of life! This exercise — and action plan — will help you restore some much needed balance. Because this episode involves note-taking, I recommend listening undisturbed and focused. Also, be sure to also listen to Wednesday's upcoming episode where I will walk you through how to create a Push Goal.
You'll find out:
Direction for how to score each area of your life properly
The 10 areas of life to score
Specific questions for each of the 10 categories to ensure the efficacy of your ranking
History behind the creation of the Push Journal
Why you need a daily plan
What to do after you score each area and identify what needs the most attention in your life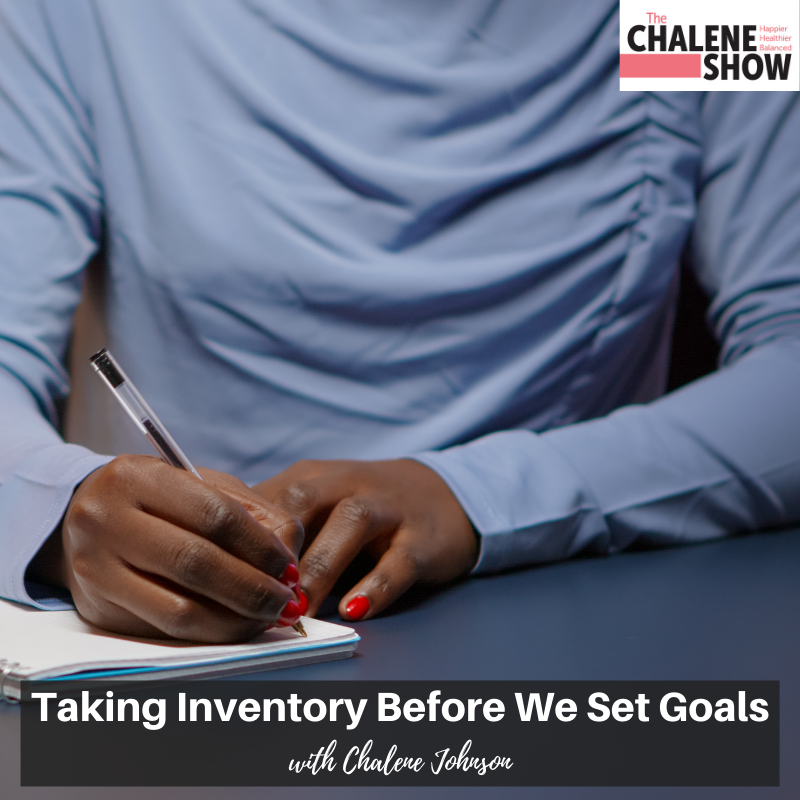 Important Links from the Show
Click here to subscribe to The Chalene Show!
Click here to rate and review!
Make sure you scroll down, tap to rate with 5 stars, and then select, "Write a Review." Then be sure to DM me with a screenshot and I'll do my best to read your review on the air! 
If you liked this episode, check out Episode #776 – Your Cure for Post Holiday Blues
Leave me a message about this episode!
To submit requests for The Chalene Show: thechaleneshow@chalenejohnson.com
To submit requests for Build Your Tribe: buildyourtribe@chalenejohnson.com