Today, I'll listen to your voice messages on all things business and, in my usual candid way, offer very honest feedback. My goal is to answer questions from the angle of trying to spark creativity because it's crucial — these days more than ever — to look for the opportunities. We must make it a point to not just survive… but thrive!
A sample of the calls in the episode:
Coffee house owner who lost 80% of her business

Salon owner who is looking for additional income

Gym owner who "made a bridge" immediately

Restaurant owner who has managed to keep his staff employed

Day spa owner who found creative ways to pivot their business

Baby equipment rentals owner who deals exclusively with travelers (and nobody is traveling right now)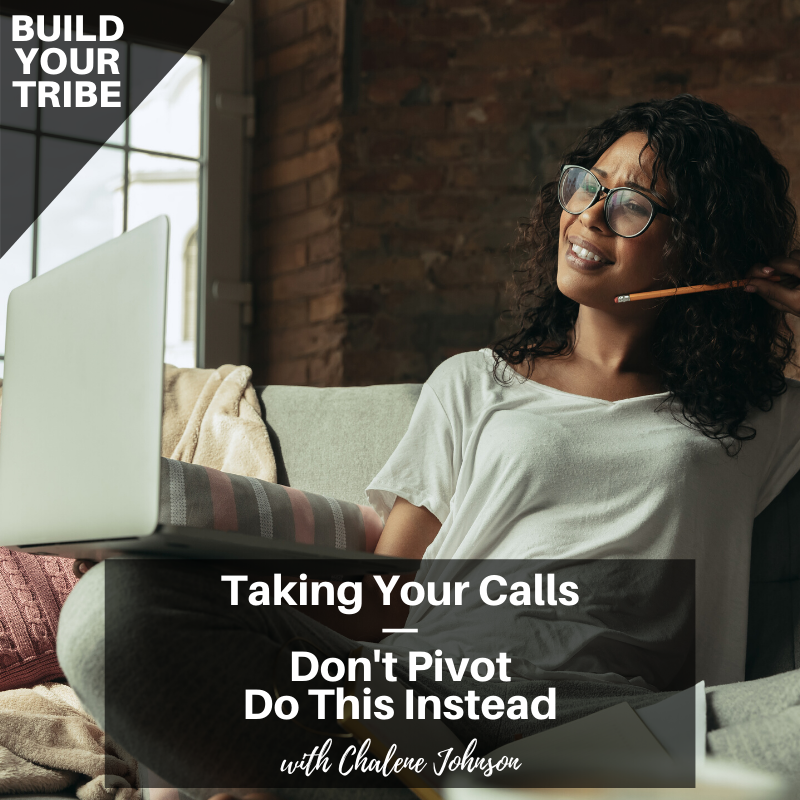 Important Links from the Show
Click here to subscribe to Build Your Tribe!
Leave a message, ask a question or send her a text at ‪(619) 500-4819‬
Sign up for Marketing Impact Academy at a discounted rate! chalene.com/miaprivate
Not sure what your thing is? Go to Chalene.com/MyThing
Get Your Free Report by going to IGHACKS
Learn more about Kajabi
If you liked this episode, check out Episode #383 – How Coronavirus Will Impact Business and How to Shift
Leave me a message about this episode!
To submit requests for The Chalene Show: thechaleneshow@chalenejohnson.com
To submit requests for Build Your Tribe: buildyourtribe@chalenejohnson.com