Welcome to another installment of The Alzheimer's Chronicles — where Bret and I open up and share how we're currently coping during this season with Bret's dad and his Alzheimer's. Today, I'll offer my thoughts on why I'm sharing Bob's journey online, how feelings / emotions change throughout this experience and how families can splinter in situations like these. Major thanks to everyone who continue to send messages of love and support our way!
You'll find out:
What I did for my birthday and why
How Debbie, my mother in law, is doing right now
How Bob responded to seeing Debbie
Why it's not uncommon for families to splinter during times like these
My thoughts on doing more than others (in families / relationships)
Why we feel calmer with Bob in the house these days
Why I sometimes feel guilt at this time in our lives
When Bob starts looping and why
How long we will care for Bob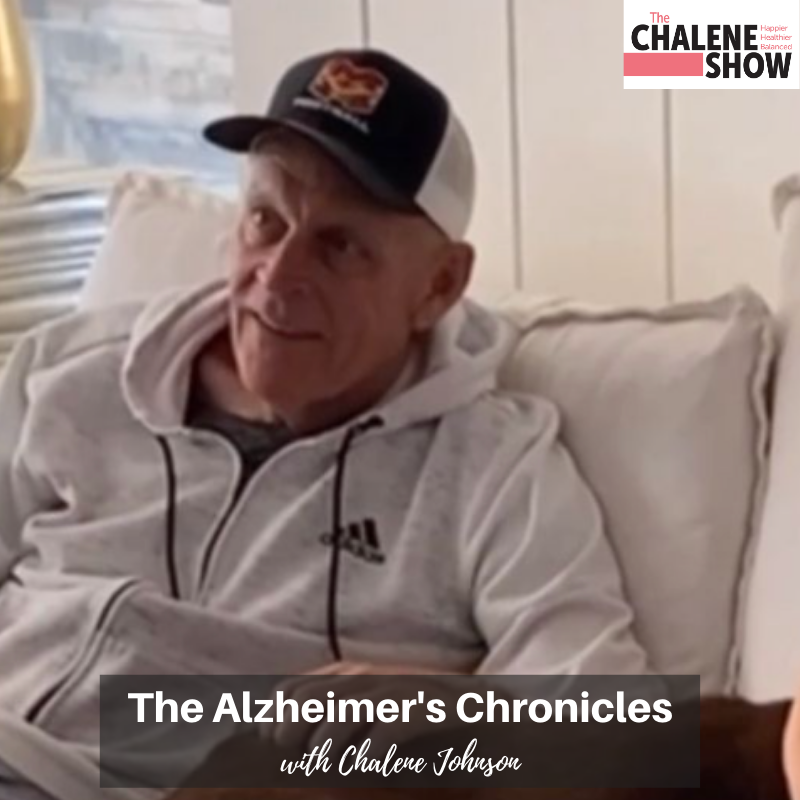 Important Links from the Show
Click here to subscribe to The Chalene Show!
Click here to rate and review!
Make sure you scroll down, tap to rate with 5 stars, and then select, "Write a Review." Then be sure to DM me with a screenshot and I'll do my best to read your review on the air! 
Follow my Instagram and TikTok for vids on life with Bob: Tiktok @chaleneOfficial and Instagram @chalenejohnson
Books on Alzheimer's:
Other related podcast episodes:
#583 – Caring for a Family Member | Alzheimer's Chronicles Volume 1
#608 – Alzheimer's and Grown Kids Moving Out | Alzheimer's Chronicles Volume 2
#627 – A Personal Alzheimer's Update | Alzheimer's Chronicles Volume 3
#640 – So, Here's the Deal | Alzheimer's Chronicles Volume 4
#644 –  Alzheimer's Chronicles | Volume 5
#647 –  Alzheimer's Chronicles | Volume 6
Leave me a message about this episode!
To submit requests for The Chalene Show: thechaleneshow@chalenejohnson.com
To submit requests for Build Your Tribe: buildyourtribe@chalenejohnson.com