Trigger warning: this special Friday edition of The Chalene Show is brutally honest and emotionally raw. Bret and I open up (in ways you've not quite heard before) and share how we're currently coping during this season with Bret's dad and his Alzheimer's. Thank you for always allowing me to be open. 
You'll find out:
Why I always talk about all the things
Why my podcast is THE place for me to share certain personal things
My personal belief as to what contributed to my father-in-law's quick decline from Alzheimer's
The one thing on TV that has my father-in-law, Bob, mesmerized
My newfound tremendous respect for caregivers
A personal recording of Bret and I reviewing past good times with Bob
The recent comparison Bret and I have made with Bob and raising small children
What every student, male or female, has said to me about Bob (former teacher / coach) over the years
Why I feel blessed during this time
Why I was never intimidated by Bob (yet others were)
What Bret is trying to sink into his dad's head about our kids
Why Bob is such a reminder of what's important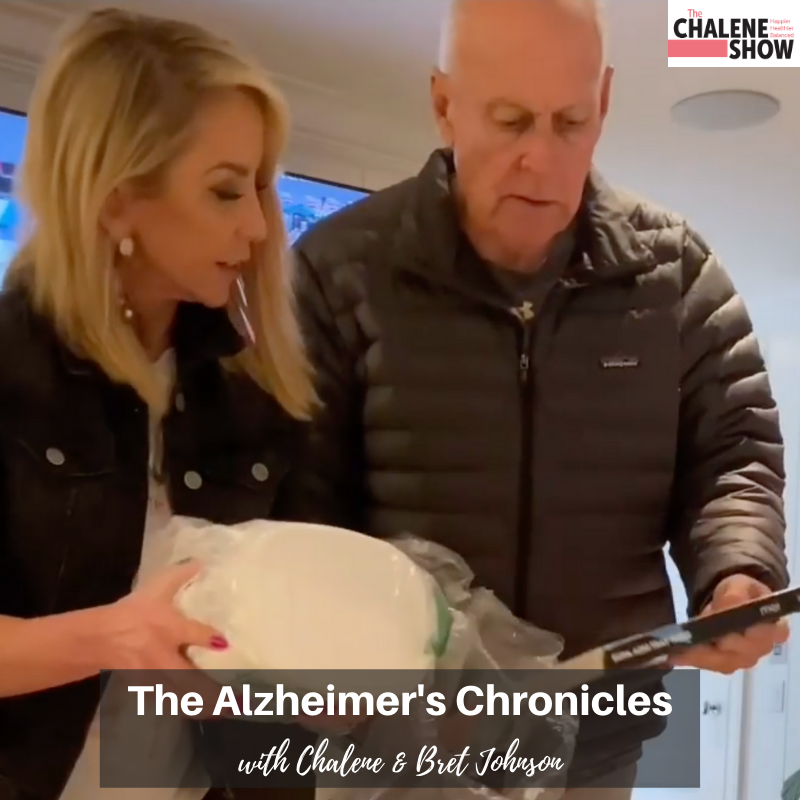 Important Links from the Show
Click here to subscribe to The Chalene Show!
Click here to rate and review!
Make sure you scroll down, tap to rate with 5 stars, and then select, "Write a Review." Then be sure to DM me with a screenshot and I'll do my best to read your review on the air! 
Books on Alzheimer's:
Watch a video on Bob, the legendary High School Football Coach
Other related podcast episodes:
#583 – Caring for a Family Member | Alzheimer's Chronicles Volume 1
#608 – Alzheimer's and Grown Kids Moving Out | Alzheimer's Chronicles Volume 2
#627 – A Personal Alzheimer's Update | Alzheimer's Chronicles Volume 3
#640 – So, Here's the Deal | Alzheimer's Chronicles Volume 4
If you liked this episode, check out Episode #640 – So, Here's the Deal | Lifer Update
Leave me a message about this episode!
To submit requests for The Chalene Show: thechaleneshow@chalenejohnson.com
To submit requests for Build Your Tribe: buildyourtribe@chalenejohnson.com