For this super special episode, I've put together a compilation of the best — cream of the crop — mindset tips from this year! Mindset, I believe, is the ONE thing in life you have total control over. And if you can master yours, it'll truly be life-changing. Today, I'll share all of my best mindset strategies from 2019!
You'll find out:
The kind of mindset you need to change major things in your life
The importance of changing your beliefs
Why you should give yourself permission to mourn the past
How to figure out why you feel the way you feel
The thing that makes us feel the most centered
The power of tapping into an alter ego and how to do it (with personal examples)
Why people are afraid to go for their dreams
My definition of dreaming (for the future) and how to do it right
Why beneficial is better than nonexistent (and what that means)
Why we often have fear of failure
What fear of success really is all about
How to get over both fear of failure and success
How to get back on track
The only thing in life you should compare yourself to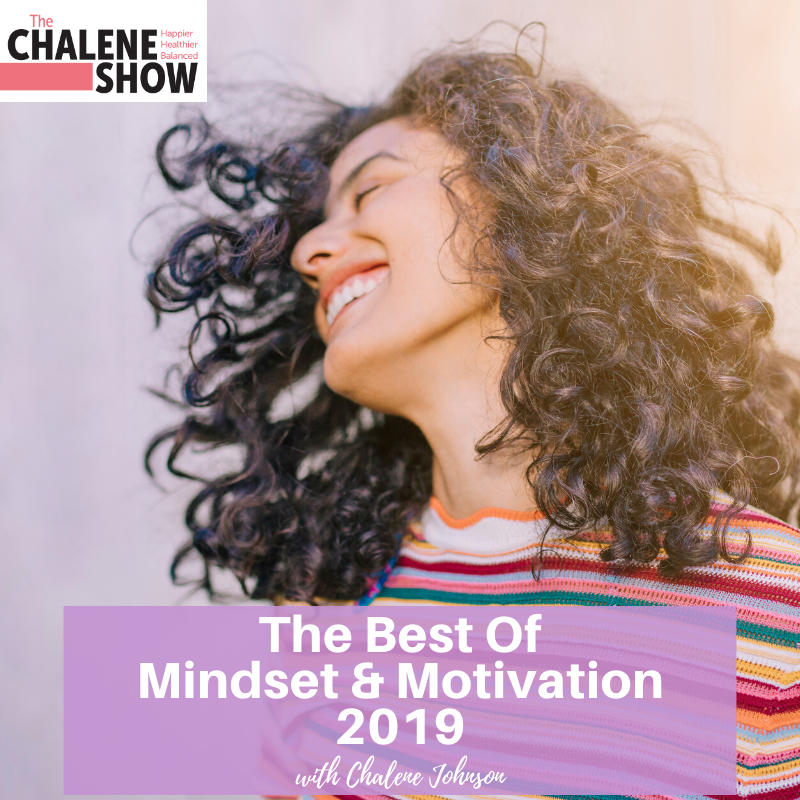 Important Links from the Show
Click here to subscribe to The Chalene Show!
Be sure to check out the new and Improved Courageous Confidence Club
If you liked this episode, check out Episode #419 – How to be Happier and More Fulfilled in Your Life | The Chalene Show Live Beverly Hills
Leave me a message about this episode!
To submit requests for The Chalene Show: thechaleneshow@chalenejohnson.com
To submit requests for Build Your Tribe: buildyourtribe@chalenejohnson.com