For a super fun, informative and special episode of Build Your Tribe, I've put together a compilation of quick business tips from some of my most memorable guests, including: Jordan Harbinger (podcasting), Naveen Jain (pricing), Alison J Prince (home-based business), Ken Kerry (testimonials) and AJ Vaden (branding). I think you're going to love it!
You'll find out…
What goes into creating a good testimonial

Why you might consider lowering the price of your product the more popular it becomes

The value of asking your followers point blank questions on Instagram re: your products in development

What you should do first if you have products ready to sell

Why reputation is the sum of your results multiplied by your reach

What the majority of new podcasters do wrong

The best strategies for growing your new podcast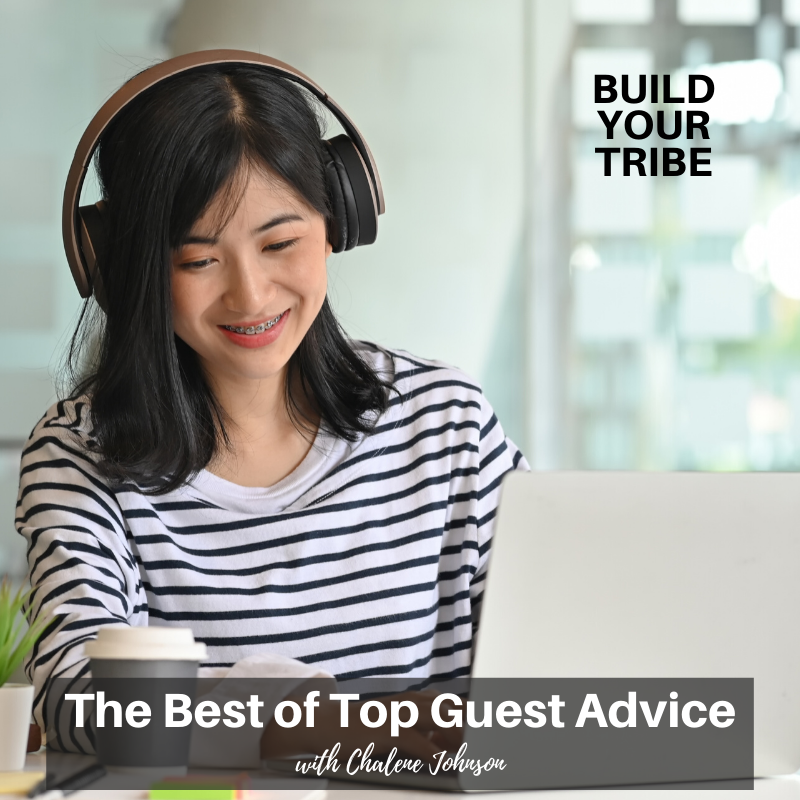 Important Links from the Show
Click here to subscribe to Build Your Tribe!
Our guests:
If you liked this episode, check out Episode #353 – The Best of Social Media Hacks 2019
Leave me a message about this episode!
To submit requests for The Chalene Show: thechaleneshow@chalenejohnson.com
To submit requests for Build Your Tribe: buildyourtribe@chalenejohnson.com