As you know, my accounts were hacked a few months ago and it I learned so much from that experience. I could of avoided the entire situation by doing a few simple steps. One of which is to use a secure password management system. The one I use, is 1Password and that's why I wanted to have them on the show.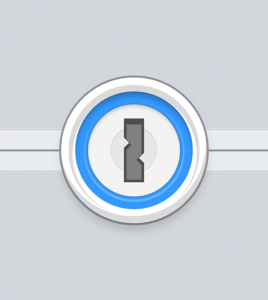 Most of us aren't great at technology, so we end up not taking the steps we need to take. So the purpose of this episode is to give you the tools and confidence you need to move forward and protect yourself. What is so amazing about 1Password is there continual effort to make their program better and easier for us to use. The largest team in the company is their customer support team, and they pride themselves on providing great customer service. 1Password is a place where you can keep all of your personal information safe and secure. You can store everything from your usernames, passwords, and websites. The great thing is when you use 1Password, you never have to remember a single password ever again. Now, I'm sure you're thinking, wait a second… if I put all of my personal private info in to 1 place, then what's keeping someone from just hacking that and getting all of it. At that point you kind of feel like you're just making it easy for the bad guy. However!!! This is not the case with 1Password, and this is another reason why they are above other companies that offer this service. 1Password actually stores none of your information. It is all located only on the device in which you use the application. And that information is heavily encrypted.
1Password doesn't just do passwords; they also produce encrypted answers to your security questions. This feature is huge! Why!? Because we all live our lives very publically. Social media is an incredible thing. But it also puts a lot of your personal information out to the world; information that hackers use to answer your security questions. So 1Password has the ability to create encrypted random answers to your questions, and also stores all of these answers for you so you don't have to remember them.
We go even deeper in this episode about how to download the program and how to properly use it. You are putting your accounts at risk by not taking these steps to protect yourself.
If you need help or support in regards to 1Password, go to >> support.1password.com for user guides for each platform.
If you missed the Cyber Security Series I did, below is where you can listen.  Don't forget to download my great friend Darren Natoni's guide to protecting yourself online!
CYBER SECURITY SERIES
PART 1: Passwords Won't Protect You! | How to NOT be Hacked >> LISTEN NOW!
PART 2: What You're Doing to Invite Hackers & What to Fix First >> LISTEN NOW!
PART 3: Simple Cyber Security >> LISTEN NOW!
PART 4: How Your Cyber Security Knowledge is Dangerously Outdated >> LISTEN NOW!
PART 5: How Your Smart Phone and Email are Telling Thieves How to Gain Access >> LISTEN NOW!
Darren Natoni, cyber security expert and former federal agent, shares the priority actions you need to take to stay safe on the Internet and defend yourself from attack. In today's world of online connectivity, you are a target for hackers—but that doesn't mean you have to be a victim! Darren's created a master list of the most important steps for you to take right now to protect yourself. Click below to secure your life today!

****
Hey! Did you know Build Your Tribe has been resurrected? We had so many request to revive this show, so we brought it back. Listen Now >> https://itunes.apple.com/us/podcast/build-your-tribe
Already a devoted listener to The Chalene Show? Leave a voice message about what topics you'd like to hear on the show or your feedback on a particular episode >> LEAVE A MESSAGE. Chalene would also love for you to leave a review on iTunes! It's kind of like her tip jar >> LEAVE A REVIEW.
Helpful Resources:
Chalene's Courageous Confidence Club: www.courageousconfidenceclub.com
This program gives you the tools you need to build confidence in every area of your life. You are supported by a group of people who are going through the program with you and are a sounding board for decisions and opportunities. This program will get you unstuck from your current situation and will teach you the steps needed to get your life in the direction you want!
For help with goal setting and determining your life's priorities, check out Chalene's 30 Day Push Program: www.30daypush.com
For health and fitness advice from Chalene, head to www.cj7day.com to download her FREE program with complementary workout videos!
Connect with Chalene:
Chalene on Facebook: www.facebook.com/chalene
Chalene on Periscope: follow @chalenejohnson
Chalene on Instagram: www.instagram.com/chalenejohnson
Chalene on Pinterest: www.pinterest.com/chalenejohnson
Chalene on Twitter: www.twitter.com/chalenejohnson
Chalene on Youtube: www.youtube.com/chalenejohnson
Some of my Instagram Accounts:
www.instagram.com/instagramimpact
www.instagram.com/homeworkouts_4u