Whether you have your own podcast or trying to be a guest on someone else's, the podcast space has become very competitive. So, which should you focus your attention on — hosting a podcast or being the interviewee? In this episode, I'll dedicate time to answering this quandary. Also, you'll hear from some of my top ranking podcast friends! Experts, like: Jordan Harbinger, Paul Colligan, Amy Porterfield, Shawn Stevenson and my husband, Bret Johnson. They'll share thoughts and tips on everything from pitching yourself as a guest to personal do's and don'ts (on what it takes to get on a show or how to get someone on your show). 
You'll find out…
How talent agents have become involved in the podcast-sphere (from hosts to guests) and are they worth it

One of the best ways to grow a following for your future podcast

Which website to check currents rankings and analytics for podcasts

Why shooting to have "big" guests on your show doesn't pull in the numbers

How to get really good guests on your pod

What you should be looking for in guests

How to be creative when getting in touch with a podcaster (to ultimately be a guest on their show)

My IGTV idea for you (that is, if I may say, brilliant)

How to use collaborations to grow your audience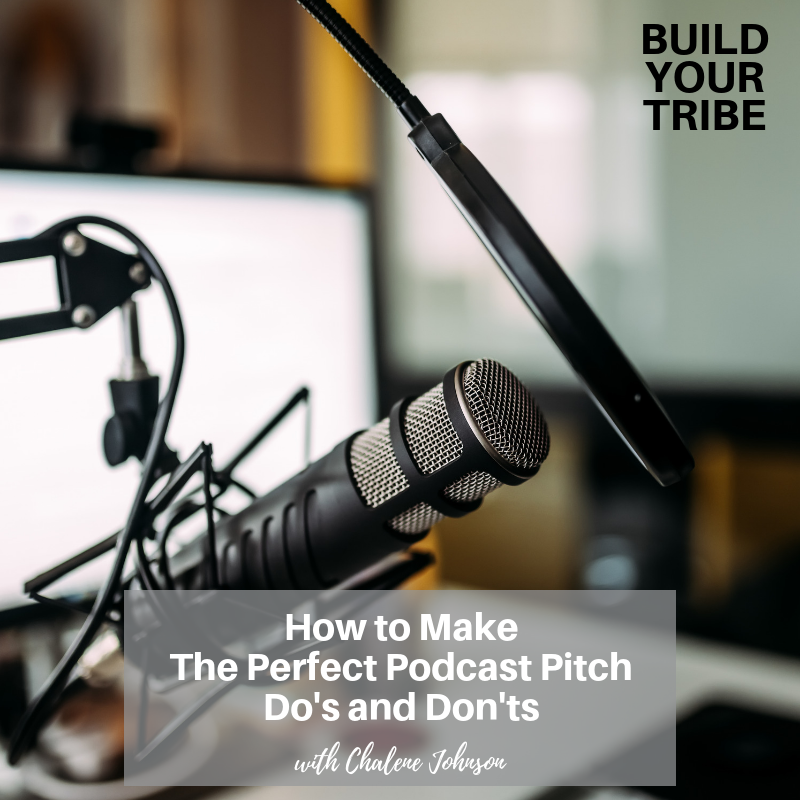 Important Links from the Show
Click here to subscribe to Build Your Tribe!
Be sure to get on the waitlist for Marketing Impact Academy registration is opening SOON!!
If you liked this episode, check out Episode #234 –How to Grow Your Podcast Show with Paul Colligan
Leave me a message about this episode!
To submit requests for The Chalene Show: thechaleneshow@chalenejohnson.com
To submit requests for Build Your Tribe: buildyourtribe@chalenejohnson.com