Yesterday, I was prompted to reminisce about difficult times from my past. While it was challenging to be reminded of those dark periods, the inevitable truth found its way in and lifted my spirits. And what was that truth?
Everything does, indeed, get better!
So, I felt compelled to tell you about this process in the hopes it reminds you that life is all about perspective… how you're feeling or whatever it is you're going through is 100% never permanent. I'll give you simple questions, too, that'll help you measure whether or not right now is a good time in your life.
You'll hear…
How I stumbled over family photos and my thoughts surrounding them

My reminiscing about times that were challenging, from relationships to financial status

Why being reminded of hard times makes me cry happy tears

The importance of focusing on today and only today

A personal anecdote of one of my early personal training clients and the wisdom I gained from her

Why rough patches in life are a certainty

The power of softening your heart during frustrating life moments

What I do when things feel overwhelming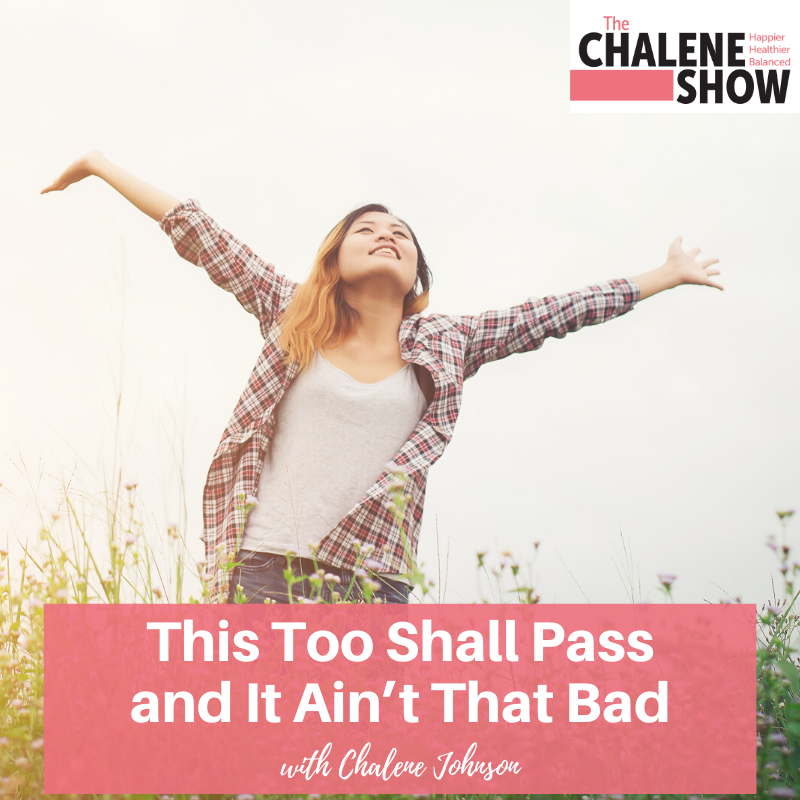 Important Links from the Show
Click here to subscribe to The Chalene Show!
If you liked this episode, check out Episode #516 – 10 Questions to Have Your Best Year Ever
Leave me a message about this episode!
To submit requests for The Chalene Show: thechaleneshow@chalenejohnson.com
To submit requests for Build Your Tribe: buildyourtribe@chalenejohnson.com