Today, you get both Brock and I! And we're talking all about TikTok! Now, just hold on before you hit stop because you think TikTok isn't for you. In this episode, we'll explain how ANYONE can get value (and audience transfer) out of this social app — the fasting growing of 2019! We're talking 500 million users. That means it's already bigger than Twitter. So, you should be paying attention!
You'll find out…

Why you should get on TikTok today and not tomorrow

How to capitalize on transferring your TikTok audience

Why we, Brock and I, think you're going to love this app

Why / how you're able to gain traction and visibility on TikTok without being too creative

Why TikTok just might be the safest and cleanest social app out there

The value of a low-pressure social media video app

The benefit of going Live on TikTok (a feature not often used)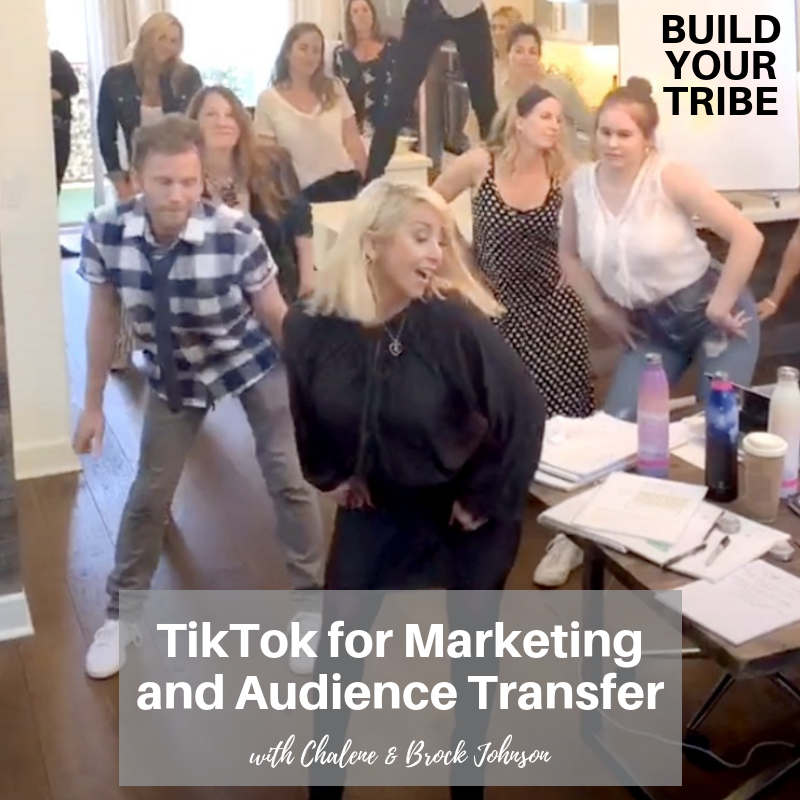 Important Links from the Show
Click here to subscribe to The Chalene Show!
TikTok Videos:
Marge and Bill's Competition Val and Mick (Over 3 Million Views) 
Get Brock's TikTok mini-course HERE
Download Chalene's IGTV Report!!! Go to Chalene.com/IGTV
Discover Your Thing Questionnaire! 
Become a Marketing Impact Academy registration is opening NOW and is filling up Fast!!
If you liked this episode, check out Episode #283 – How TikTok is Changing Social Media and Why You Should Be on it with Brock Johnson | Quick Tip Tuesday
Leave me a message about this episode!
To submit requests for The Chalene Show: thechaleneshow@chalenejohnson.com
To submit requests for Build Your Tribe: buildyourtribe@chalenejohnson.com