Because I've worked with all types of entrepreneurs — at all levels of experience — I've come to realize (early on in my entrepreneurial journey) that the most successful ones shared one common denominator. And that is, at some point on their path to success, they hired a business or accountability coach. So today, I'll walk you through why it may be time for you to consider getting yourself a coach, too!
You'll find out:
The biggest difference between entrepreneurs who struggle vs those who are successful
Why the likelihood of failing is high in business / entrepreneurship
Why I've hired coaches
Why hiring a coach is outsourcing your failure
My question to you re: your business and the time really spent strategizing
Why it's easier to work in your business than on your business
What a successful coach will do for you
When you might really need a coach
The best place to start in finding the right coach for you
What is an accountability coach
What is a life coach
What is a business coach
The steps you need to take while hiring a coach
How to vet a potential coach
How you REALLY know you need to bring a coach onto your team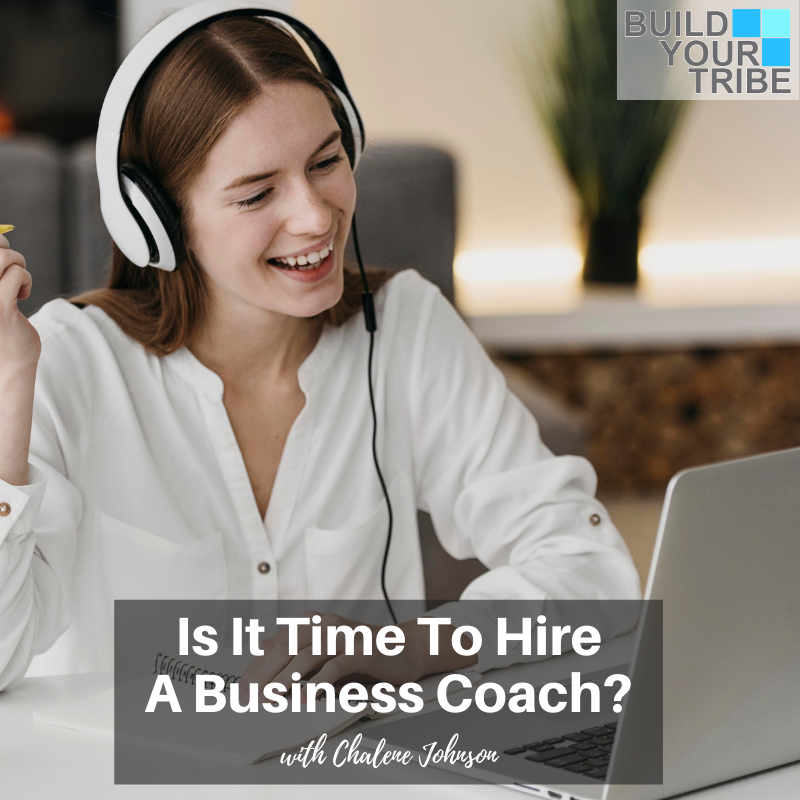 Important Links from the Show
Click here to subscribe to Build Your Tribe!
Click here to rate and review!
Make sure you scroll down, tap to rate with 5 stars, and then select, "Write a Review." Then be sure to DM me with a screenshot and I'll do my best to read your review on the air! 
If you liked this episode, check out Episode #430 – Pros and Cons of Offering One-on-One Coaching
Leave me a message about this episode!
To submit requests for The Chalene Show: thechaleneshow@chalenejohnson.com
To submit requests for Build Your Tribe: buildyourtribe@chalenejohnson.com