The 20 Top Podcasts of 2018 to Add to Your List of Must Listens
This one is for my fellow podcast junkies – a rundown of the TOP podcasts of 2018. These are my all time favorite shows, in my opinion the best podcasts of 2018, in the Health, Business, Entertainment and Personal Development categories as of Spring 2018. Podcasts are like brain food. Here's a list of the top 5 podcasts I recommend feeding your brain with in each of these categories. Check out the list below and listen to this episode to figure out which shows are for you and all the reasons why you should tune in!
So you've become a podcast junkie, huh? I KNEW you would! I really believe I've learned more from podcasts than I did in my formal education.
Podcasts are amazing because you can feed your brain with information you're intentionally seeking out. Therefore, I have since replaced my time spent scrolling on social media with consuming podcasts or what I like to call brain food. Might I suggest you limit your social media time and instead fill that time with some of these amazing podcasts, too?
Here's a breakdown of my top 5 favorite podcasts, the best podcasts of 2018 in each of the following categories.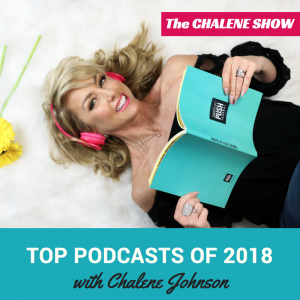 Top Podcasts of 2018 (as of Spring 2018)
ENTERTAINMENT
There's only so much personal development and growth you can do. Sometimes you just need to give your brain a break and get lost in a story. These entertainment podcasts are in my opinion the best way to take a break.
HEALTH
I am always finding so many great new health podcasts! If you enjoy this episode, I will keep updating my lists, especially this one. My top podcasts of 2018 health list is a good mix of science, trending topics, and shows that break down myths and misconceptions when it comes to diet.

Looking for more great information on diet, exercise, gut health, metabolism, hormones and overall health? Check out 131 Method.

PERSONAL DEVELOPMENT
I consume personal development much in the same way that I do entertainment podcasts. They are something I listen to for me. They make me feel lighter, fuller, happier, more optimistic and hopeful. Therefore, I strongly encourage you listen to personal development podcasts. Here are my top podcasts of 2018 in the personal development category.
BUSINESS
The last category is the money making category. This is for those of you wondering about things like having enough money for retirement, starting a side hustle or online business, and doing things in your spare time to create some extra income. There are so many great business podcasts out there that it's hard to choose just 5. However, here are my 5 top podcasts of 2018 in the business category at the moment.
That's it! There are your top podcasts of 2018 so far! I hope I haven't divided up your attention too much by adding 20 more shows to your list, but I just had to share these! If you, too believe that sharing is caring, I hope you'll repay the favor today and share my show with someone you know who would benefit from this type of information! Also, if you'd like me to keep this list up to date, let me know by leaving a comment here or leaving a review for the show. I really do appreciate it!
Thank you for being here! I love you! You are the bomb dot com!
Additional Links from the Show
Here's The System I Use Every Day to be
More Organized & Crazy Productive:
www.smartlifepushjournal.com

The Chalene Show is brought to you by:
www.131movement.com
Stop dieting & start living!
Click here to subscribe to The Chalene Show.
Click here to subscribe to Build Your Tribe.
For more episodes from The Chalene Show and Build Your Tribe, click here.
Leave me a message with your thoughts on the Top Podcasts of 2018!
To submit requests for The Chalene Show: thechaleneshow@chalenejohnson.com
To submit requests for Build Your Tribe: buildyourtribe@chalenejohnson.com