Today, I continue the conversation about racism with my friend, Anne Stevenson. Anne's husband, Shawn, host of the very popular podcast, The Model Health Show, has been a guest on the show numerous times in the past. You'll hear Anne share her worries and fears (plus, the tough conversations that need to be had) that surround raising black children. Anne and I discuss what changes need to come from these very turbulent times and what we all can do to be better and do better. This episode is a call to change.
You'll find out…
My heartfelt message to be sensitive when listening to this show

How Anne and her husband talk to their teen son about driving re: cops

Recent examples of Anne's family and friends getting pulled over by the police

What I've learned about racism re: white people

How this pandemic has contributed to the perfect storm
What Anne feels the best solution is right now
How racism today is different
How people can be indirectly racist
Anne's personal story of experiencing racism
How many black people feel when going to any event
Anne's definition of an ally
Surprising responses I've gotten from my recent announcement re: Black Business Matters Scholarship
What Anne has learned in the last week that has shaken her to the core
What I feel is the most important in communication at this time
Anne's perspective on the pain behind rage
How I define white privilege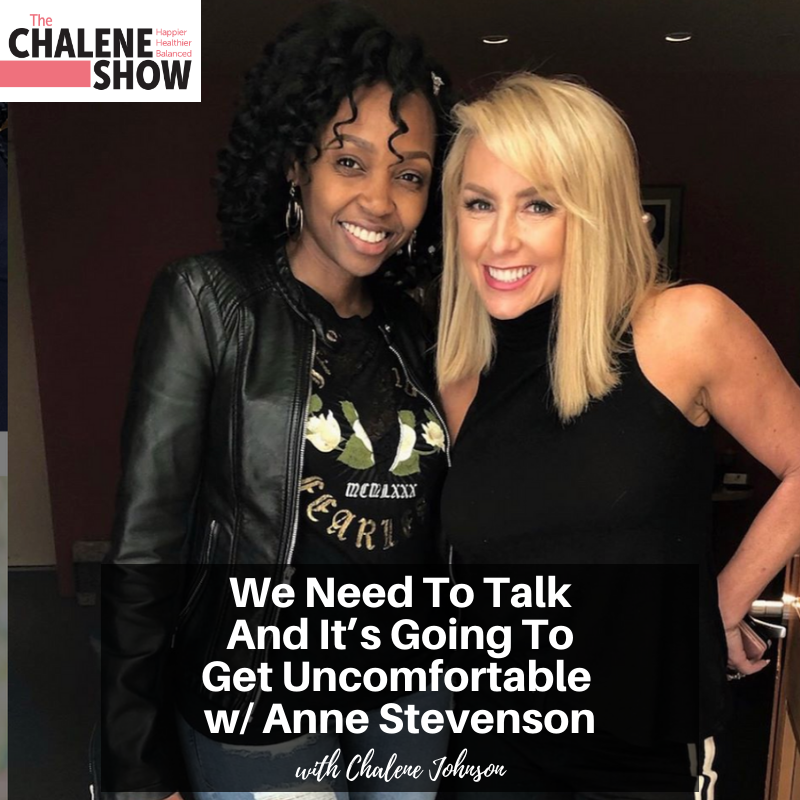 Important Links from the Show
Click here to subscribe to The Chalene Show!
Follow Anne on Instagram and Facebook
To Watch:
To Read:
Be More informed:
If you liked this episode, check out Episode #571 – Tough Talk About Race Relations with Keenya Kelly
Leave me a message about this episode!
To submit requests for The Chalene Show: thechaleneshow@chalenejohnson.com
To submit requests for Build Your Tribe: buildyourtribe@chalenejohnson.com