Have you been stuck in a never ending plateau when it comes to your weight loss? Maybe you're eating less and less, but your weight doesn't seem to budge? Or perhaps you've lost a bunch of weight but have fear of returning to your previous normal? If any of this rings true, then you're going to find this episode super helpful! Today, my guest is Julie Ledbetter. Julie teaches women to love and honor their bodies! You'll learn the benefits of reverse dieting, the negative side effects of undereating and what really influences your metabolic rate.
You'll also find out:
How Julie and I found each other
Julie's history with diet and exercise
The moment Julie's husband proved the catalyst for her positive diet journey
My own personal story of "killing myself" with diet and, yet, receiving constant praise
Julie's lowest point at stage lean, knowing it's not maintainable
Why Julie hired her 1st coach
Who should consider reverse dieting
The misconceptions around reverse dieting
The greatest benefits of reverse dieting
How to know when you're not consuming the right diet
Where to start when you want to try reverse dieting
How to know how much food you should consume
Why your metabolism is adaptive
How Julie's diet has helped her physique and training
How reverse dieting has improved Julie's mental health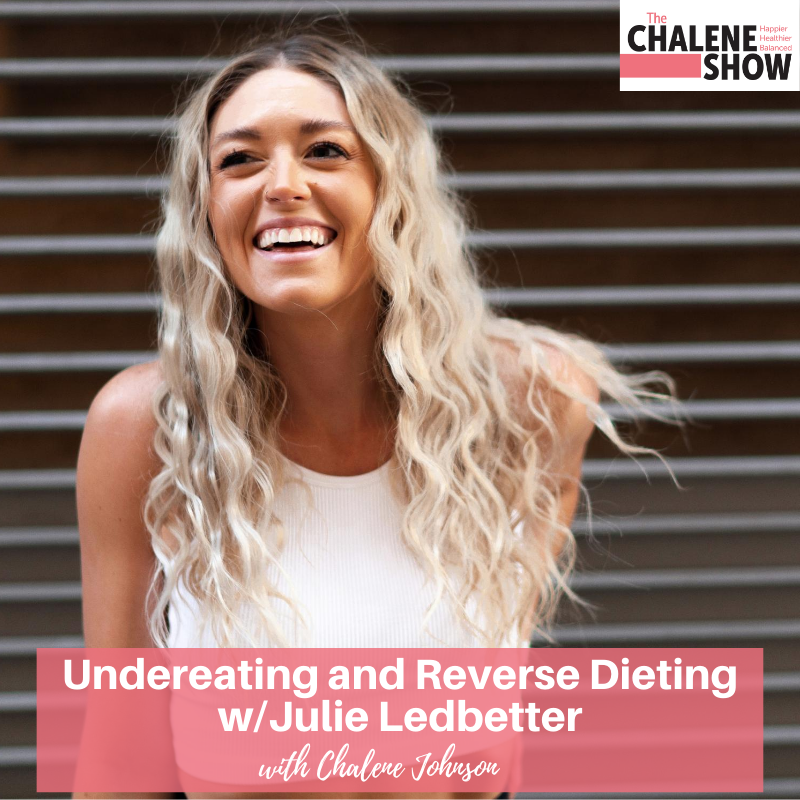 Important Links from the Show
Click here to subscribe to The Chalene Show!
Click here to rate and review!
Make sure you scroll down, tap to rate with 5 stars, and then select, "Write a Review." Then be sure to DM me with a screenshot and I'll do my best to read your review on the air! 
Learn more about Julie at, JulieaLedbetter.com
Follow Julie on Instagram @juliealedbetter
Subscribe to Julie's Podcast, Embrace Your Real
Get Julie's FREE Ebook
If you liked this episode, check out Episode #560 – What I Eat in a Day and My Weekly Workout Routine
Leave me a message about this episode!
To submit requests for The Chalene Show: thechaleneshow@chalenejohnson.com
To submit requests for Build Your Tribe: buildyourtribe@chalenejohnson.com