Today, I talk with Mike and Angie Lee — brother & sister team, founders of My Soul CBD. Their personal, life-changing, individual experiences with CBD prompted them to join forces and dedicate their lives to helping people by spreading the word on the benefits of this natural remedy! 
But how do you know if it's something YOU should consider taking? And what about common concerns, like: quality, legality and safety? 
Well, we'll cover all that and so much more on this captivating and super important episode!
You'll find out…

My own research re: CBD & THC

Mike's backstory, including: the ideology instilled in him from childhood, how he became a professional boxer, the sickness that his career away, and how his mental state was affected

Why (and when) Mike eventually turned to

functional / holistic / integrative medicine

What lead to Mike exploring CBD as an option for improving his health

Angie's experience with CBD before Mike approached her on the idea of creating a business around it

The hole Angie and Mike found in the CBD industry

Why Mike feels all the pain he endured was, ultimately, a gift

What integrity surrounding their product means to Mike and Angie

How CBD affects the body — inside and out

Why Mike and Angie have decided to not go down the route of THC (for now)

The legalities surrounding CBD products

Different products offered by My Soul CBD and what they're used for, specifically

My fave My Soul CBD products

The best way to categorize CBD

How Mike and Angie compare CBD to other natural remedies

Are more and more professional athletes using CBD?

Everything you need to know with regard to pets and CBD

How CBD makes your skin soft

What you should be looking for on the label of CBD products

Why you must be skeptical of reviews on Amazon for health products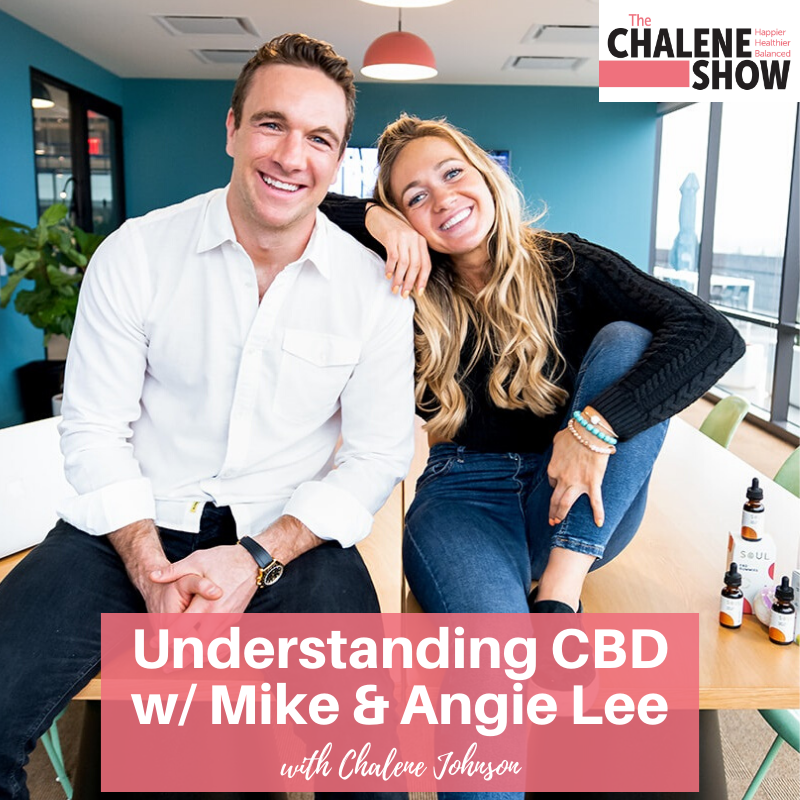 Important Links from the Show
Click here to subscribe to The Chalene Show!
Learn more about Angie: AngieLee.com
Follow Angie on Instagram and Facebook
Learn more about Mike at MikeLeeBoxing.com
Follow Mike on Instagram and Facebook
Stop dieting & start living: PhaseItUp.com
Sign up for Marketing Impact Academy at a once in a lifetime discounted rate! chalene.com/miaprivate
If you liked this episode, check out other episode with Angie, #411 and #563
Leave me a message about this episode!
To submit requests for The Chalene Show: thechaleneshow@chalenejohnson.com
To submit requests for Build Your Tribe: buildyourtribe@chalenejohnson.com