If you use Instagram to promote and grow your business, figuring out how and why the Instagram algorithm works is paramount. Especially if you're looking for maximum engagement and growth. Today, Brock and I give a refresher course on the algorithm and, also, share tips/advice on how to best use the algorithm in your favor!
You'll find out:
The concept that has NOT changed within Instagram
Why your new post may not be seen by your followers
How many posts are made per second on IG
What counts as engagement
How much Instagram tracks
The #1 engagement feature on Instagram (as per the algorithm)
How to find out when your audience is on Instagram
The most important time to post
Thoughts on captions
Why shares are so integral to growth
Why you want to comment/engage with accounts in your niche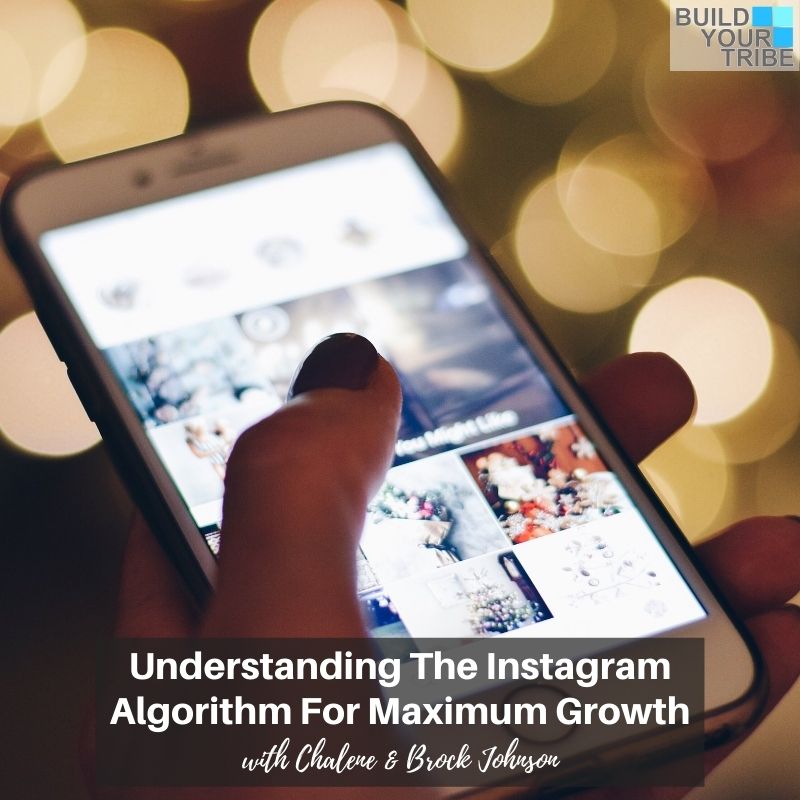 Important Links from the Show
Click here to subscribe to Build Your Tribe!
Click here to rate and review!
Make sure you scroll down, tap to rate with 5 stars, and then select, "Write a Review." Then be sure to DM me with a screenshot and I'll do my best to read your review on the air! 
Check out InstaClubHub! The ONLY All-In-One Instagram Resource Community Designed To… Grow Your Following and Reach More Customers on Instagram™ (All in Just Five Minutes a Day!)
If you liked this episode, check out Episode #543 – 9 Instagram Reel Ideas Without Trends or Dancing | Quick Tip Tuesday
Leave me a message about this episode!
To submit requests for The Chalene Show: thechaleneshow@chalenejohnson.com
To submit requests for Build Your Tribe: buildyourtribe@chalenejohnson.com