Today, I'll shed some light on why the majority of us (including myself) never seem satisfied and are often plagued with the sense that nothing is ever good enough. By taking a deep dive into this topic — of what I call Unfulfilled Female Syndrome — you'll learn where this way of thinking stems from and how to overcome it!
Bonus: I invited two of my friends — Angie Lee and Natalie Jill — to offer their thoughts and feelings on this subject, as well.
You'll hear:
My recent poll on this matter which really put things into perspective

Where my belief that I needed to take care of people financially stemmed from (i.e., money made me feel I was of value to others)

What became my addiction

What makes me feel valuable today

Why Natalie Jill feels for the 1st time in her life that she is not chasing after something (and how she got there)

Why Natalie's husband was ready to walk out the door of their marriage and how it changed her perspective

The tools that Natalie incorporated into her journey to heal

Why Angie Lee has a deep rooted belief that she always has to win and/or be the best

How Angie felt after her very successful Live event

The power of looking at your origin stories

Intentions aside, why parents will always make mistakes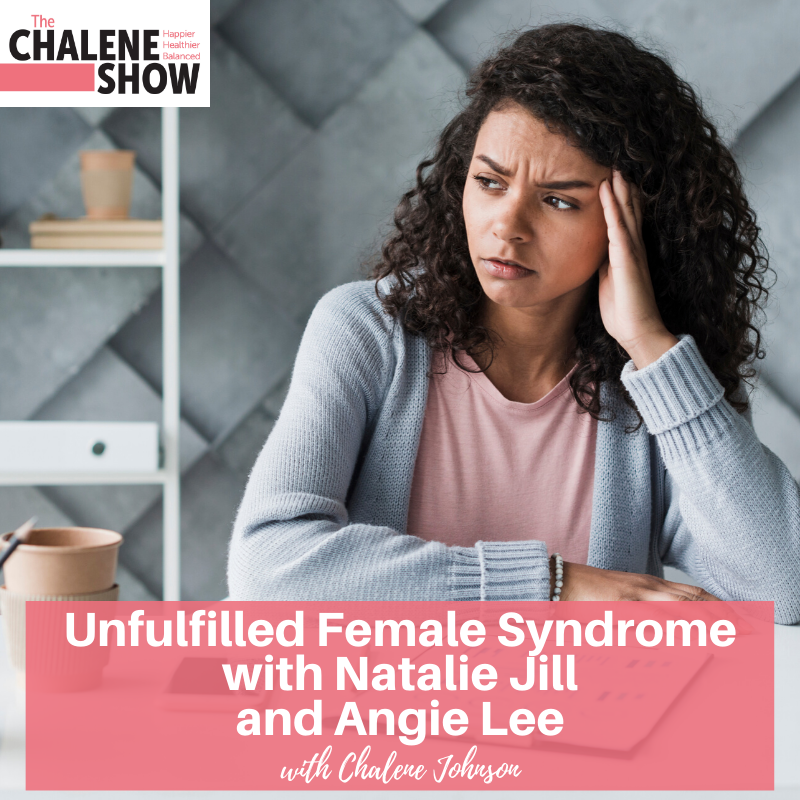 Important Links from the Show
Click here to subscribe to The Chalene Show!
Learn more about Natalie Jill at NatalieJillFitness.com and follow her on Instagram
Learn more about Angie Lee at AngieLee.com and follow her on Instagram
Leave me a message at  ‪(619) 500-4819‬
Sign up for Marketing Impact Academy at a discounted rate! chalene.com/miaprivate
If you liked this episode, check out Episode #479 – Learning To Let Go of Control
Leave me a message about this episode!
To submit requests for The Chalene Show: thechaleneshow@chalenejohnson.com
To submit requests for Build Your Tribe: buildyourtribe@chalenejohnson.com