In this episode, you're going to learn a lot about vitamins and minerals —  everything from which ones you may or may not need to how to figure out if you're deficient. And should you assume that you're getting all of your vitamins and minerals if you're eating a balanced, healthy, clean diet? If you're going to supplement, how do you know what you should be supplementing? I'll take it one step further, too, as I'll help you understand where to source your supplements — because not all supplements are created equal.
You'll find out…
Why you can't safely assume you're sufficient in all vitamins and minerals

The percentage of us who have leaky gut and what that means for our bodies

Why / when I decided to add supplements to my diet

How to know if the supplements you're taking are actually working for you

What sort of professional I recommend working with

What to do if you want to get healthy, but it's not in the budget

How to know where to find quality supplements

If there's a regulatory board or body that oversees the supplement industry

Why trusting online reviews to evaluate supplements isn't wise

Which labels and brands you can trust

Which certain vitamin deficiencies result in weight gain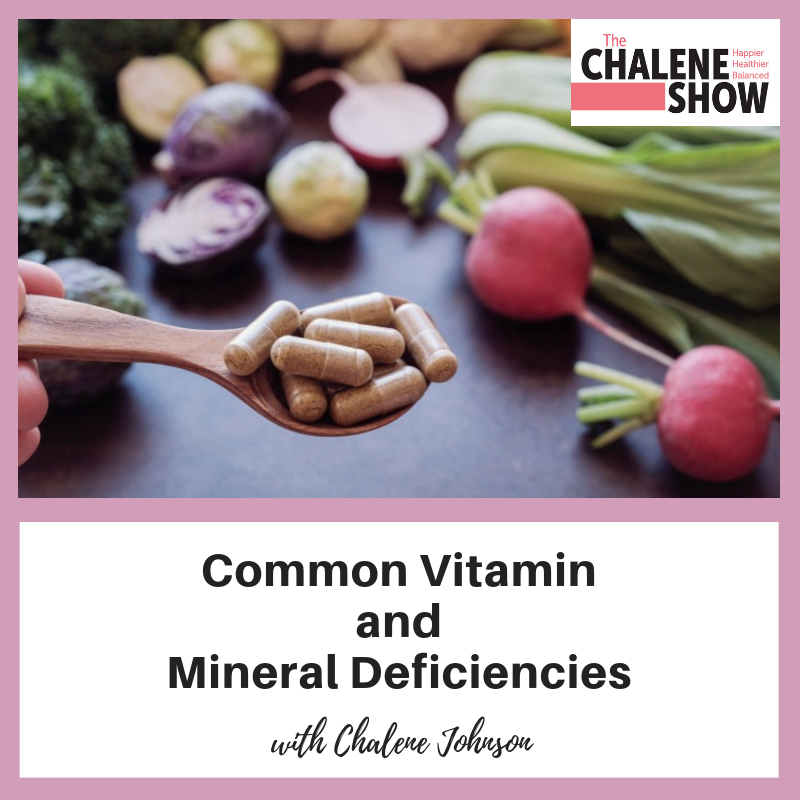 Important Links from the Show
Click here to subscribe to The Chalene Show!
 Leave me a message about this episode!
To submit requests for The Chalene Show: thechaleneshow@chalenejohnson.com
To submit requests for Build Your Tribe: buildyourtribe@chalenejohnson.com