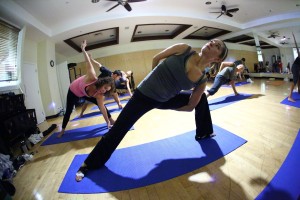 Closing out our week on body issues, today I talk with Kelly Nelson about how our culture treats people that it deems as "too skinny". Kelly, the found of Carpool Chic, has spent much of her life feeling marginalized and judged by those around her because, while we would never comment on someone being overweight, many people feel it's totally acceptable to talk about how thin someone is. Kelly talks about her personal struggles and how she has worked to overcome them and be the best entrepreneur, wife, and mother she can be. Make sure you listen closely to this one and examine yourself closely, especially the parents out there.
Topics discussed in this episode:
– How to deal with being bullied and teased for being too thin.
– Others assume certain things about those who are thin, and dealing with the remarks are just as difficult and just as detrimental as remarks made to someone who is heavy.
– Kelly felt that many people didn't understand that her struggle with being thin was because of a medical condition.  She sometimes felt it hard to post about weight lose accomplishments online because people would just respond negatively to her post.  She shares how she handled this and how therapy has helped her get through it all.
– How being called too skinny as a kid made her feel like she didn't fit in and wasn't good enough.
– How comments she heard growing up altered her view of her body.
– It's not okay that our society accepts comments about being "too thin" and doesn't accept comments about being heavy.
– Surrounding yourself with people who build you up not who break you down.
Connect with Kelly!
Facebook: https://www.facebook.com/CarpoolChic
Instagram:  http://www.instagram.com/kellysongynelson
It's Chalene! Thanks for listening! You can leave me a message about this episode by going to ChaleneJohnson.com/podcast
If you enjoy the show I sure hope you'll subscribe and download a bunch of shows! This is my labor of love. It's hours and hours of discussions, best tips, expert and know-how intended to make your life even better! Click here to subscribe!
Hey! Did you know Build Your Tribe has been resurrected? We had so many request to revive this show, so we brought it back. Listen Now >> https://itunes.apple.com/us/podcast/build-your-tribe
Helpful Resources:
Chalene's Courageous Confidence Club: www.courageousconfidenceclub.com
This program gives you the tools you need to build confidence in every area of your life. You are supported by a group of people who are going through the program with you and are a sounding board for decisions and opportunities. This program will get you unstuck from your current situation and will teach you the steps needed to get your life in the direction you want!
For help with goal setting and determining your life's priorities, check out Chalene's 30 Day Push Program: www.30daypush.com
For health and fitness advice from Chalene, head to www.cj7day.com to download her FREE program with complementary workout videos!
Connect with Chalene:
Chalene on Facebook: www.facebook.com/chalene
Chalene on Instagram: www.instagram.com/chalenejohnson
Chalene on Pinterest: www.pinterest.com/chalenejohnson
Chalene on Twitter: www.twitter.com/chalenejohnson
Chalene on Youtube: www.youtube.com/chalenejohnson
Some of my Instagram Accounts:
www.instagram.com/instagramimpact
www.instagram.com/homeworkouts_4u