Brock and I have, both, always stressed the importance of having an email list to help grow your business. In fact, I did an episode recently on how to get your email list set up. Well today, Brock will provide tips and ideas on exactly what you should be doing on a weekly basis to build your email list! He'll also share how he builds and maintains his own email list and relationship with customers / followers.
You'll find out:
Why you don't own the access rights to your followers on social media platforms
Why getting hacked is extremely common
The importance of transitioning followers into email list subscribers
How to serve your current email list, weekly
Why Brock's email open rate is high
What is organic promotion
What is an opt-in page and why you need one
What you need to know about freemiums
Why baby offers provide you with high quality customers
When you might consider offering full offers to your customers via email
Brock's girlfriend's recent story on how she grew her email list
How to grow your email list using giveaways (with supportive examples)
Why your email list should never been an afterthought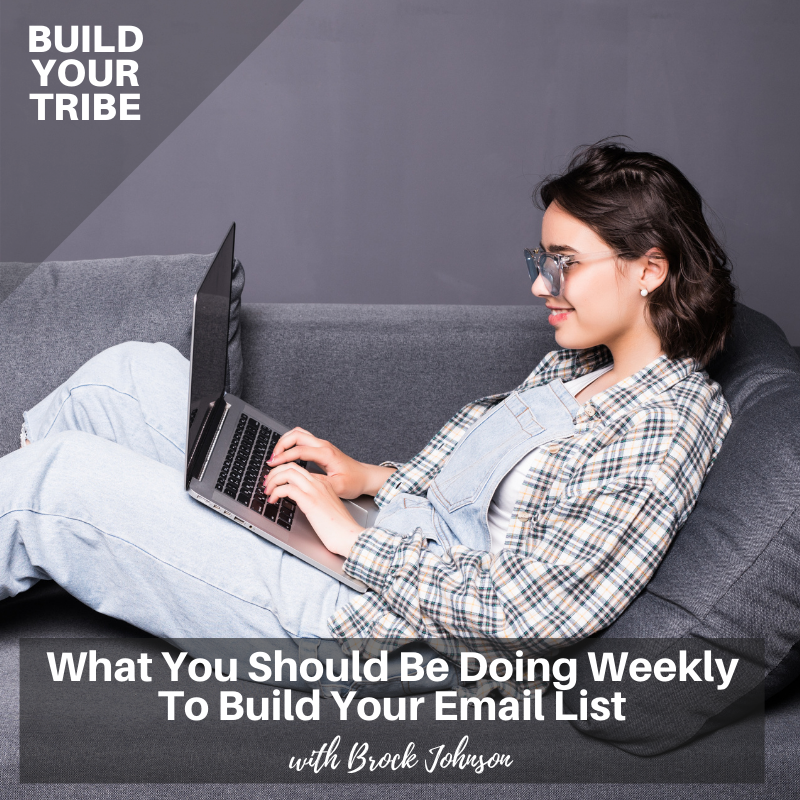 Important Links from the Show
Click here to subscribe to Build Your Tribe!
Click here to rate and review!
Make sure you scroll down, tap to rate with 5 stars, and then select, "Write a Review." Then be sure to DM me with a screenshot and I'll do my best to read your review on the air! 
If you liked this episode, check out Episode #409 – Setting up Your Email List
Leave me a message about this episode!
To submit requests for The Chalene Show: thechaleneshow@chalenejohnson.com
To submit requests for Build Your Tribe: buildyourtribe@chalenejohnson.com