What if you were given — FOR FREE — the exact fitness routines of some of the world's top fitness trainers? Well, it's not too good to be true, because in today's episode… I'm going straight to the source! You'll hear directly from leading influencers (mentioned below). I'll give my thoughts after each individual fitness expert shares their routine. And I'm excited for you to learn how these inspiring folks fit in their workouts regardless of how busy their schedules are! Get stoked because you're in for a real treat!
You'll hear (in the order they appear on the show) the following leaders in the fitness game and their Monday – Sunday fitness routine: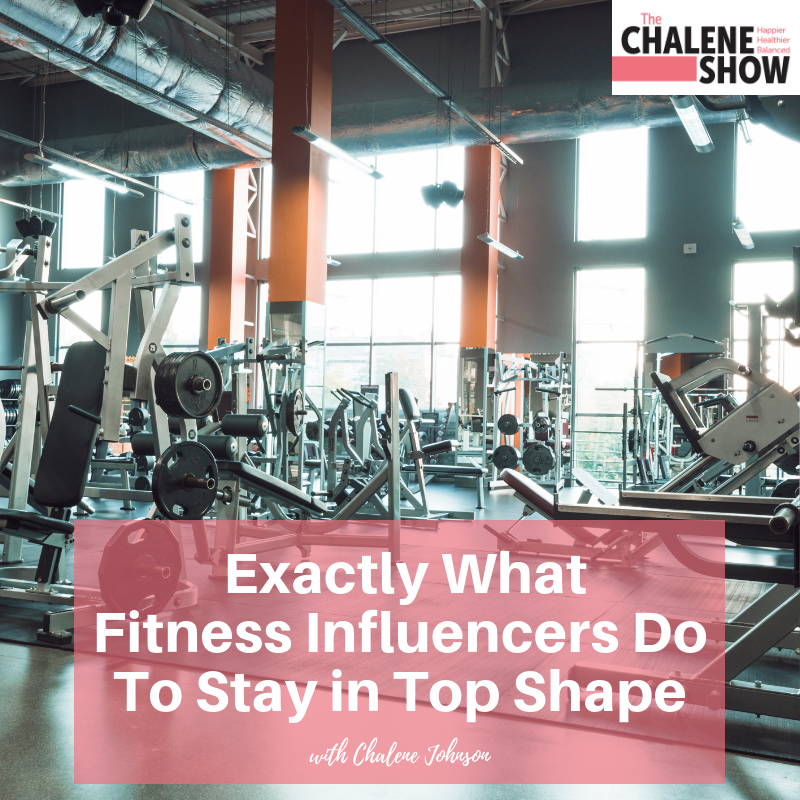 Important Links from the Show
Click here to subscribe to The Chalene Show!
If you liked this episode, check out Episode #394 – Are Protein Shakes and Workout Supplements Healthy?
Leave me a message about this episode!
To submit requests for The Chalene Show: thechaleneshow@chalenejohnson.com
To submit requests for Build Your Tribe: buildyourtribe@chalenejohnson.com