We at Team Johnson have an annual live event called "The Marketing Impact Academy Live." This event has some amazing speakers — including, Brock. But even as a speaker, Brock is still (and always will be) a dedicated student. In this episode, Brock is excited to share with you his top 5 lessons learned from this year's game-changing event!
You'll also find…
The importance of being a constant student (using a real-life example with YouTube expert, Sean Cannell)
Why you should start messy
Defining "reflection before action" and why you must take on this belief & methodology
The value of audience feedback and how Brock puts this into action
Why you should put the emphasis on quality (true fans) as much as quantity (more content) in growing your business (but most don't)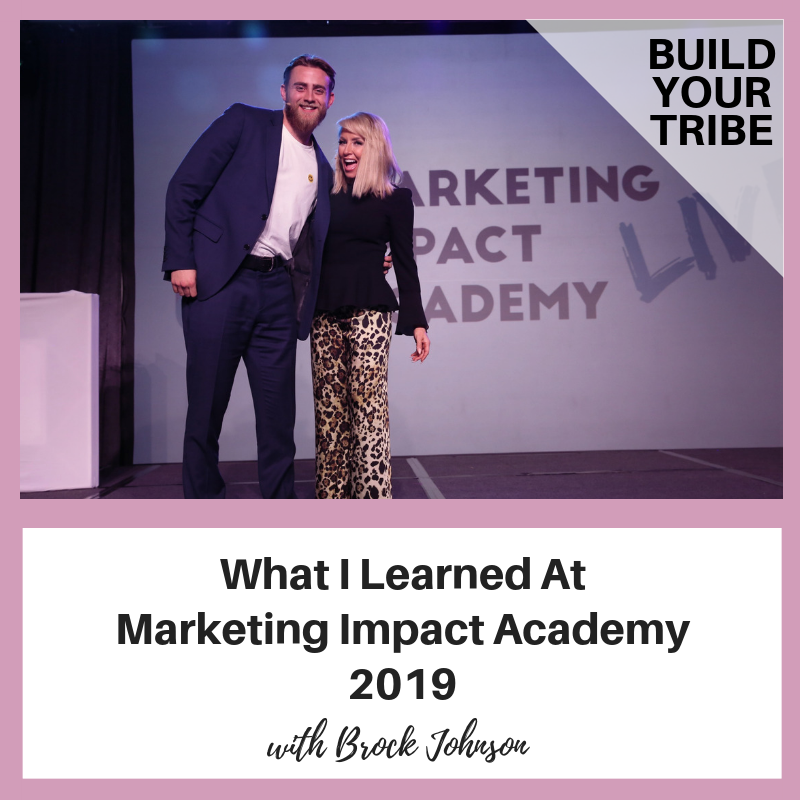 Important Links from the Show
Click here to subscribe to Build Your Tribe
If you liked this episode, check out Episode #256 – Identifying What Makes Your Brand Unique
Leave me a message about this episode!
To submit requests for The Chalene Show: thechaleneshow@chalenejohnson.com
To submit requests for Build Your Tribe: buildyourtribe@chalenejohnson.com