I feel there are 4 different types of entrepreneurs — all with different characteristics. And not all types achieve success in business (and possibly other aspects of life). So, what type are you? What type am I? Listen and find out!
You'll learn:
Who/what is a doubter
How much belief plays a role in your entrepreneurial journey
Who/what is a perfectionist
The type of home a perfectionist most likely grew up in
Different types of perfectionism
Who/what is a jumper/line-cutter
What I learned to finally change my business progression
Who/what is a soldier
Details on my personal agenda which keeps me focused and masterful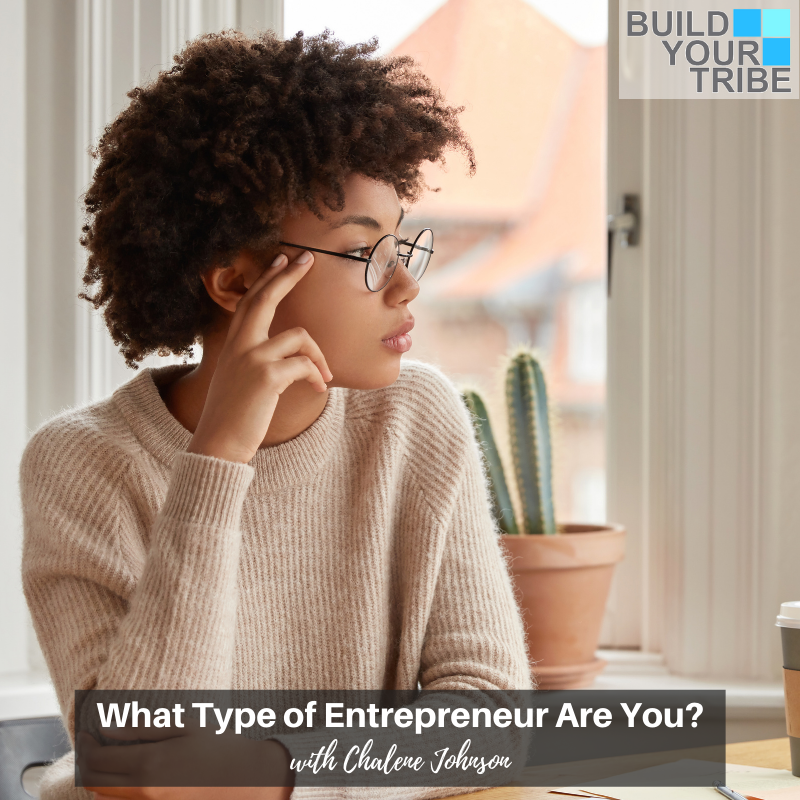 Important Links from the Show
Click here to subscribe to Build Your Tribe!
Click here to rate and review!
Make sure you scroll down, tap to rate with 5 stars, and then select, "Write a Review." Then be sure to DM me with a screenshot and I'll do my best to read your review on the air! 
Join InstaClubHub to go deep in learning all the latest tips and strategies for Instagram growth and engagement! 
If you liked this episode, check out Episode #500 – 8 Figure Earnings | Breaking Down Our 7 streams of Income
Leave me a message about this episode!
To submit requests for The Chalene Show: thechaleneshow@chalenejohnson.com
To submit requests for Build Your Tribe: buildyourtribe@chalenejohnson.com