After episode #705 — Time For a Serious Conversation? Let's Evaluate — many of you submitted questions on how to have certain types of challenging conversations. Today, I offer advice on how I, personally, would handle (and tackle) these talks.
Questions tackled:
How to handle long-term promises/commitments
How to talk with manipulative co-workers
How to deal with husband-to-be and stepfather drama
How to have a conversation with a family member about end-of-life matters (e.g., Alzheimer's)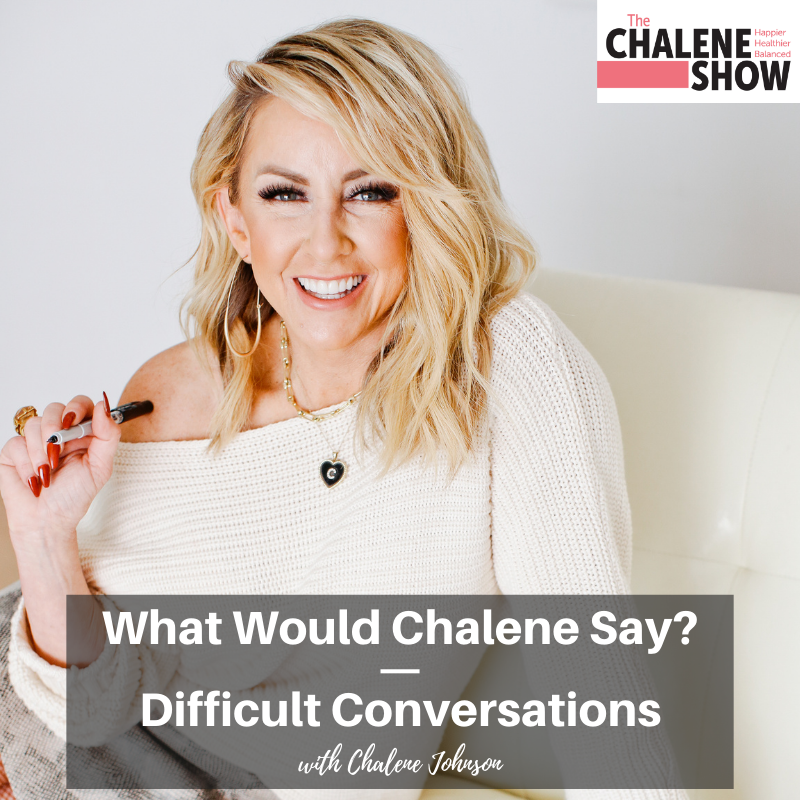 Important Links from the Show
Click here to subscribe to The Chalene Show!
Click here to rate and review!
Make sure you scroll down, tap to rate with 5 stars, and then select, "Write a Review." Then be sure to DM me with a screenshot and I'll do my best to read your review on the air! 
Check out the Peace of Mind Planner
Watch Loren's Story ***DISCLAIMER!! There is some loud music, in the beginning, covering up names of a company for privacy reasons.
Check out the Podcast: Not Today Cancer
Check out the Podcast: Hope In Struggle
If you liked this episode, check out Episode #705 – Time For a Serious Conversation? Let's Evaluate
Leave me a message about this episode!
To submit requests for The Chalene Show: thechaleneshow@chalenejohnson.com
To submit requests for Build Your Tribe: buildyourtribe@chalenejohnson.com