What if you feel like you and that special person in your life are drifting apart? Can you fix it, should you fix it? And what if you're the only one who feels things are broken? Today, I share my personal experiences around this sensitive — yet all too common — subject. I'll also provide thoughts as to why feeling distant from your partner is a real thing for so many people and strategies to help improve the situation (if not fix it altogether). 
You'll find out:
Why there isn't just one reason you feel distant from your partner
The reason, most of the time, someone in a relationship feels disconnected
Different kinds of addiction and how they may affect your relationship
How your socioeconomic status affects relationships
How/why dating apps get it wrong
The kinds of relationships that often succeed in the long run
The question you need to ask yourself if you want things to change in your intimate relationship
The impact kids can have on a relationship
The 5 Love Languages and how you need to incorporate them into your relationship
The benefits of making your partner feel loved and adored (and what it takes to do so)
The evolution in my marriage

—

from stressful communication to happily ever after
Why financial stability makes emotional intimacy so much easier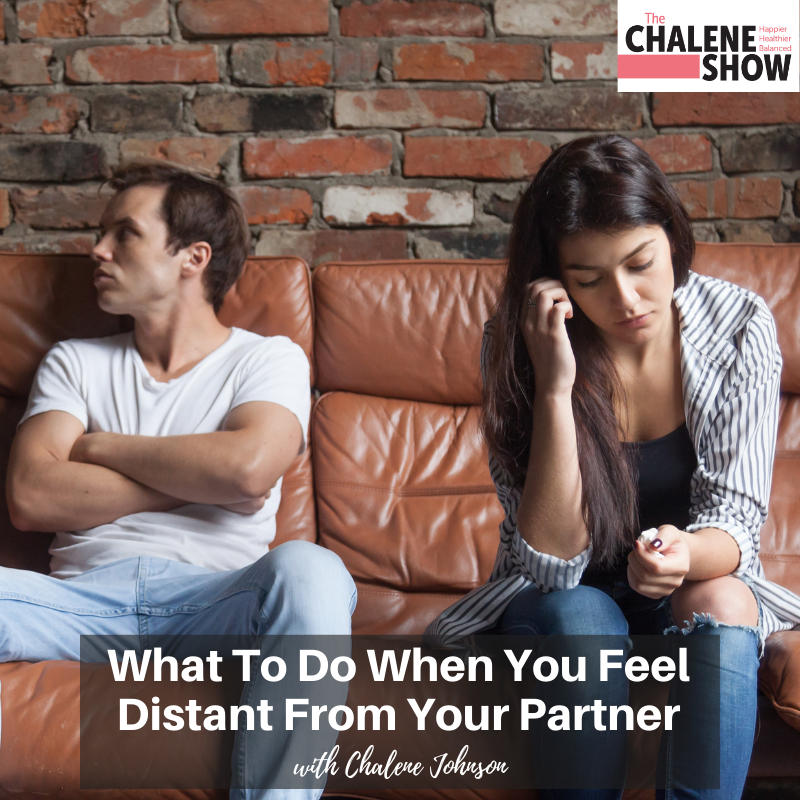 Important Links from the Show
Click here to subscribe to The Chalene Show!
Click here to rate and review!
Make sure you scroll down, tap to rate with 5 stars, and then select, "Write a Review." Then be sure to DM me with a screenshot and I'll do my best to read your review on the air! 
If you liked this episode, check out Episode #716 – What Would Chalene Say | Difficult Conversations
Leave me a message about this episode!
To submit requests for The Chalene Show: thechaleneshow@chalenejohnson.com
To submit requests for Build Your Tribe: buildyourtribe@chalenejohnson.com