We all know people who can be real jerks at times, right? But where does their rudeness stem from? And are these types of people ever happy? In this episode, I'll share my feelings on why some act as mean as they do / as often as they do. You'll also find super important tips on how to deal with such inexcusable behavior!
You'll also discover…
Whether or not I've been rude to others and why

The #1 reason people are often mean

The results jerks are looking for when they're treating you poorly

Why those who are rude are seeking to create distance (protection) from you

What is the Imposter Syndrome

Why people who are mean tend to be the most hurt

How to approach those who are rude toward you

The only time someone WILL change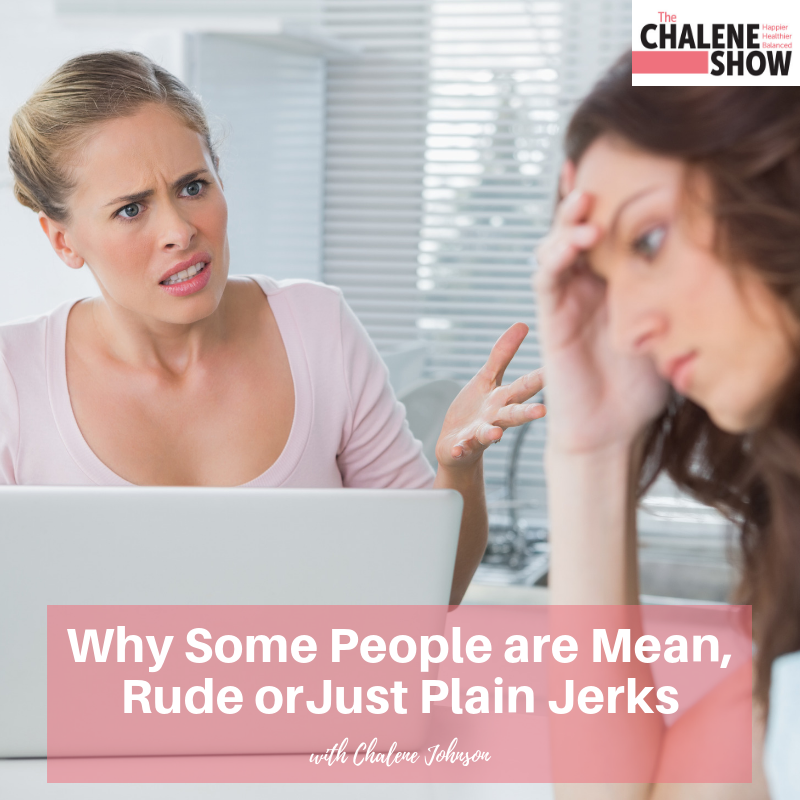 Important Links from the Show
Click here to subscribe to The Chalene Show!
Discover Your Thing Questionnaire! 
Be sure to get on the waitlist for Marketing Impact Academy registration is opening SOON!!
If you liked this episode, check out Episode #275 – Understanding Unbalanced Friendships
Leave me a message about this episode!
To submit requests for The Chalene Show: thechaleneshow@chalenejohnson.com
To submit requests for Build Your Tribe: buildyourtribe@chalenejohnson.com