Why is it that we're so quick to dismiss our own feelings and emotions just because we feel that someone else may have it worse? And what's up with comparing our challenges / pain / struggles to other people's? Today, I dive deep into this topic! And also, I invited lifers to weigh in on this discussion (via voice messages) by sharing their — all too relatable — frustrations during this upside-down time.
You'll hear:
My announcement re: Marketing Impact Academy

Things that are currently driving me nuts at home

Real-life messages from listeners sharing their current struggles

2 unintended observations when listening to your calls about this subject

What our underlying issues are all about and what we can do about them

What has made me more aware than anything re: my perspective and observations

The moments I doubt my gratefulness

Why I choose to know about real-life tragic stories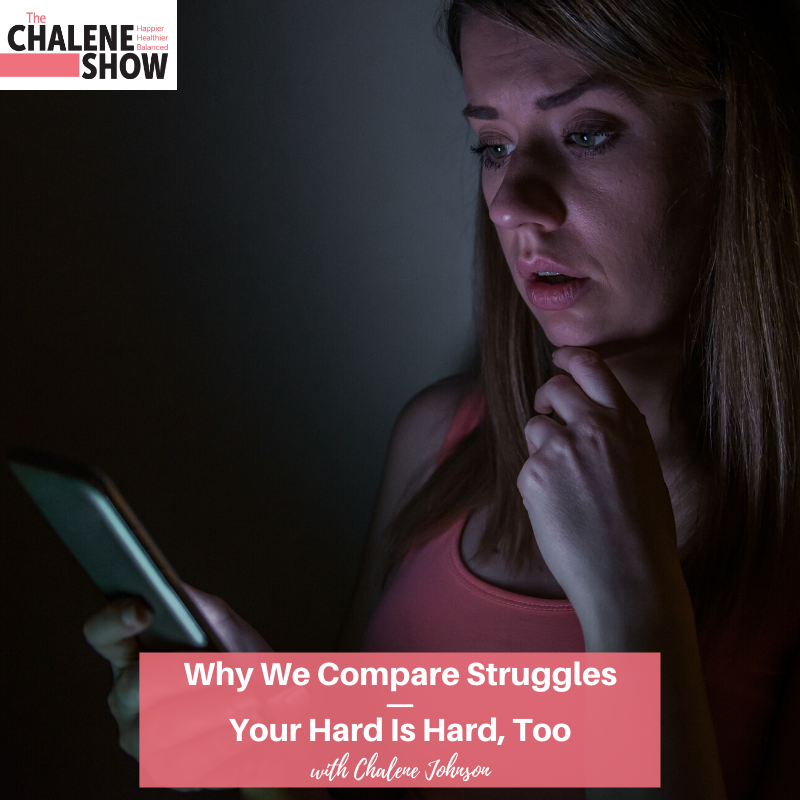 Important Links from the Show
Click here to subscribe to The Chalene Show!
Sign up for Marketing Impact Academy at a huge discounted rate! chalene.com/miaprivate
Chalene.com/MyThing and see what your passion or hidden talents are!
If you liked this episode, check out Episode #554 – Making Sense of Emotions All Over the Place
Leave me a message about this episode!
To submit requests for The Chalene Show: thechaleneshow@chalenejohnson.com
To submit requests for Build Your Tribe: buildyourtribe@chalenejohnson.com