I just returned from my annual Girls Trip! These getaways play a huge role in my health, happiness, and sanity! Now, as always, I shared the highlights on social media. This year, though, I admit as to being taken aback by the amount of comments — from female followers — lamenting that they don't have a group of girlfriends to travel with. And so, this episode was born! In this CarSmart edition, I'll give tips on how to form your very own girl gang! You'll also find super fun ideas for activities y'all can do together to maximize your quality girl bonding time!
You'll find out…
The importance of friendships in our lives

The most common objections I hear from women when I ask why the don't have a close group of friends

Why the story you tell yourself matters in friendships

What you need to ask yourself if you don't have close friends

How to start creating a girl gang

Why proximity in friendships shouldn't matter

The message you're sending if you're

the type of friend who's only listening and never truly being vulnerable

The traits that bond me with all my girls

How I, as the common denominator, curated my group

Ways in which me and my girls keep in touch

Why you must be the person to start your girls group tradition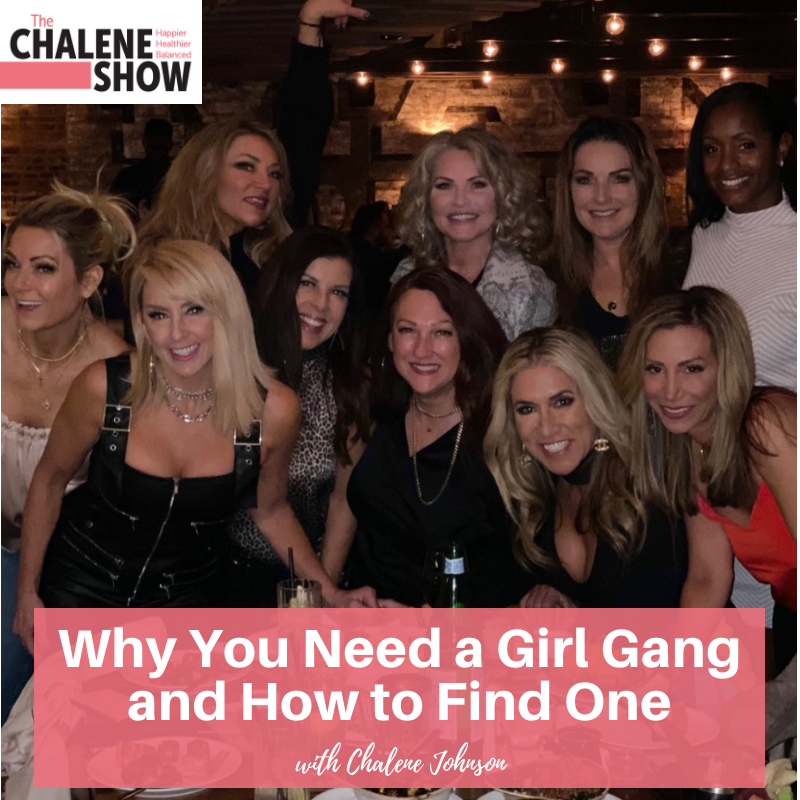 Important Links from the Show
Click here to subscribe to The Chalene Show!
If you liked this episode, check out Episode #419 – How to be Happier and More Fulfilled in Your Life | The Chalene Show Live Beverly Hills
Leave me a message about this episode!
To submit requests for The Chalene Show: thechaleneshow@chalenejohnson.com
To submit requests for Build Your Tribe: buildyourtribe@chalenejohnson.com