Today, I invite Megan Hyatt Miller (author, speaker, podcaster) onto the show to discuss the myths associated with creating work-life balance. Megan has just released a new book — co-authored with her dad, Michael Hyatt — all about this very topic! This interview has so many great takeaways that apply to everyone — not just entrepreneurs.
You'll find out:
Megan's background
The life-changing moment for Megan re: something I once said at an event
What Megan calls a Double Win
Why constraints are so important (and what that means)
Megan's recent experiment with a 6-hour workday
The 3 areas in life to establish your non-negotiables
Non-negotiables for Megan re: her professional life
The 2 different perspectives shared by those working remotely during Covid
What is a workday startup ritual
Why we often feel so guilty for taking a moment and being "non-productive"
How to achieve work-life balance when you're a single parent and/or with no support from a loved one
What Megan means by, small hinges swing big doors
Suggestions for when you find yourself slipping into overwork mode
How to handle overwhelm (especially, when you know you're supposed to be doing something more and, yet, feel stuck)
The power of sleep
What are some of the things Megan learned growing up with her dad, Michael Hyatt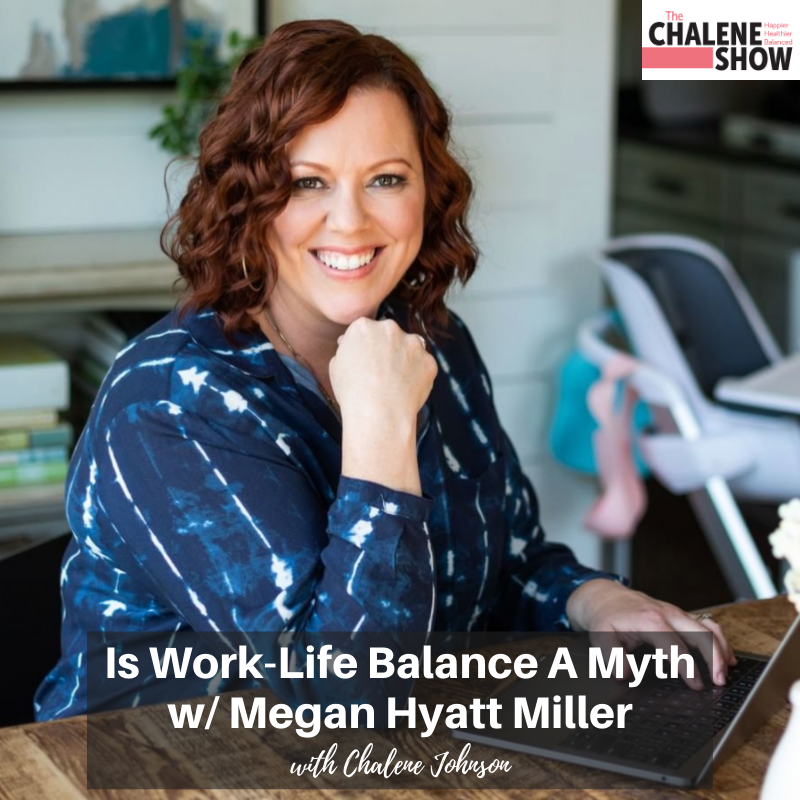 Important Links from the Show
Click here to subscribe to The Chalene Show!
Click here to rate and review!
Make sure you scroll down, tap to rate with 5 stars, and then select, "Write a Review." Then be sure to DM me with a screenshot and I'll do my best to read your review on the air! 
Get Megan's book, "Win at Work Succeed at Life" at: winandsucceedbook.com
Subscribe to Megan and Michael Hyatt's podcast, Lead to Win
Learn more about Megan by going to: www.michaelhyatt.com
Follow Megan on Instagram, @MeganHyattMiller
If you liked this episode, check out Episode #565 – How to Tap Into Your Limitless Potential, with Jim Kwik
Leave me a message about this episode
To submit requests for The Chalene Show: thechaleneshow@chalenejohnson.com
To submit requests for Build Your Tribe: buildyourtribe@chalenejohnson.com