Can you build a Billion dollar company and still have work-life balance? Today, I sit down with Lisa Bilyeu. Lisa is the co-founder of Quest and Impact Theory and a very successful business woman. In the beginning, Lisa sacrificed her own dreams to be a full-time housewife to support the dreams of her husband and business partner. Lisa and I discuss marriage, what it means to have work-life balance and the sacrifices Lisa made throughout her journey to get to be where she is today doing what she truly loves.
You'll learn:
Tom and Lisa's original arrangement and Lisa's thoughts about it
How Lisa found pride and meaning in her life
The story Lisa told herself
How Lisa's family has shaped who she is
Communication and connection in relationships
The birth of Quest Nutrition
Lisa's transition out of being a full-time housewife
Lisa's and my perspective on working with your spouse
Lisa's thoughts about titles and paychecks
How Impact Theory was started and what it is
Lisa's journey in learning to value her own story
Combatting comparison and freeing yourself of judgment
Women of Impact and what it means to Lisa
How to find balance when it comes to vulnerability and authenticity on social media
Lisa's gut health and relationship with food
Our thoughts about confidence and imposter syndrome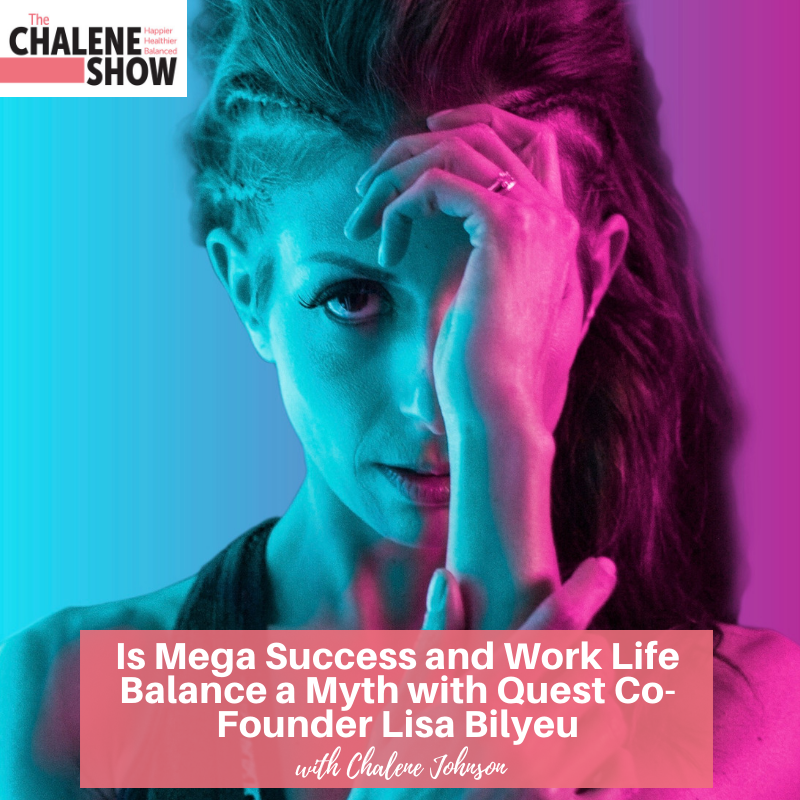 Important Links from the Show
Click here to subscribe to The Chalene Show!
Connect with Lisa:
Discover Your Thing Questionnaire!
If you liked this episode, check out Episode #469 for Pat Flynn's perspective on work-life balance – How to Have Work-Life Balance with Pat Flynn
Leave me a message about this episode!
To submit requests for The Chalene Show: thechaleneshow@chalenejohnson.com
To submit requests for Build Your Tribe: buildyourtribe@chalenejohnson.com