Today, I share an interview I did on Pat Flynn's podcast, "Smart Passive Income"! We chat about how and why work-life balance is such a huge priority in my life. I also open up about how, just recently, I had to put myself in check when going back to my old ways of working way too much! Look, I consider Pat one of my fave people on the planet, so get ready for a candid conversation between 2 close friends!
YOU'LL LEARN…
Why the 131 Method is more than just a diet

How to promote something different in a crowded industry

Why I turned my DMs back on to develop my book

Why you need to put your idea of work-life balance in writing

What rules you can make to insulate your life from your business and vice versa

Why I didn't get into the snowboarding apparel industry

How one meeting can save you thousands of dollars

How I has raised entrepreneurial children

How I built the 131 Method and more!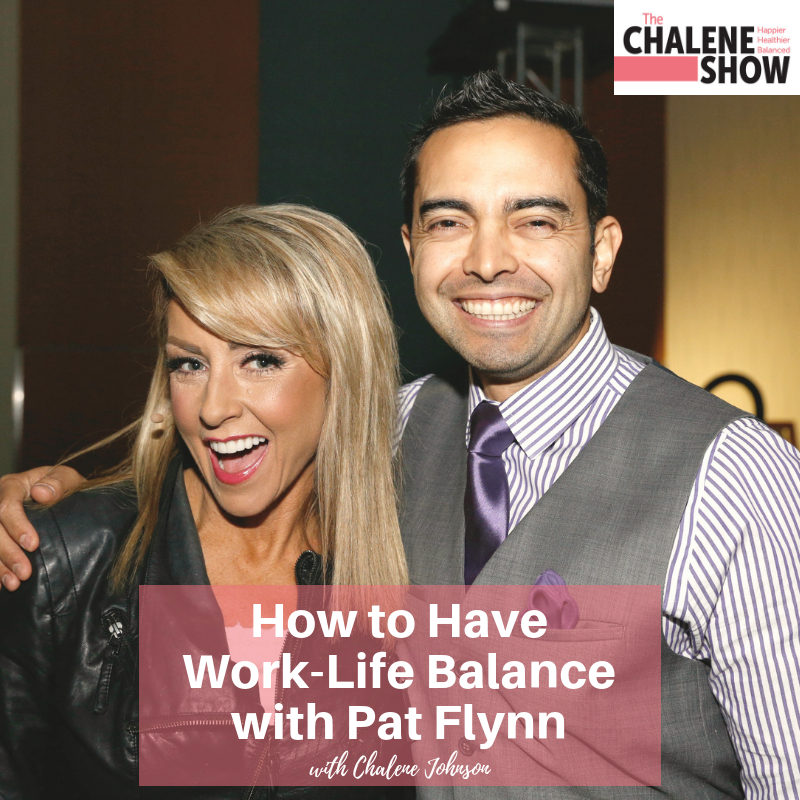 Links from today's episode:
Click here to subscribe to The Chalene Show!
Be sure to listen and subscribe to Pat Flynn's Podcast Smart Passive Income
Pat's course on starting a podcast: Power-Up Podcasting
If you liked this episode, check out Episode #057 – HOW TO BUILD A COMMUNITY AND FOLLOW YOUR PASSIONS WITH PAT FLYNN
Leave me a message about this episode!
To submit requests for The Chalene Show: thechaleneshow@chalenejohnson.com
To submit requests for Build Your Tribe: buildyourtribe@chalenejohnson.com