Having a business or working, in general, can be super hard to navigate when you're also a mom. Today, I share advice that I wish someone had given me when I was raising my children. Caveat: The advice you'll hear may not be for everyone. The one thing we all hopefully can agree on, though, is that children should always be a parent's most important priority.
You'll also find out:
Why you shouldn't feel guilt as a parent (if you're doing all that you can)
Why parenting advice doesn't apply to all situations
Why you need to be very selective in choosing your mentors
Why you should spend as much time/ money on your skills as a parent as you do your professional development
Why you shouldn't use your kids as an excuse to quit your business
The power of putting your commitment to your kids and partner in writing
How to prevent your kids from feeling resentful of your work
Why you have to plan and structure your time (like crazy)
Why you shouldn't compare yourself to other moms
Why you must give yourself grace as a mompreneur
My reminder that you only have one shot (and one shot only) to raise your kids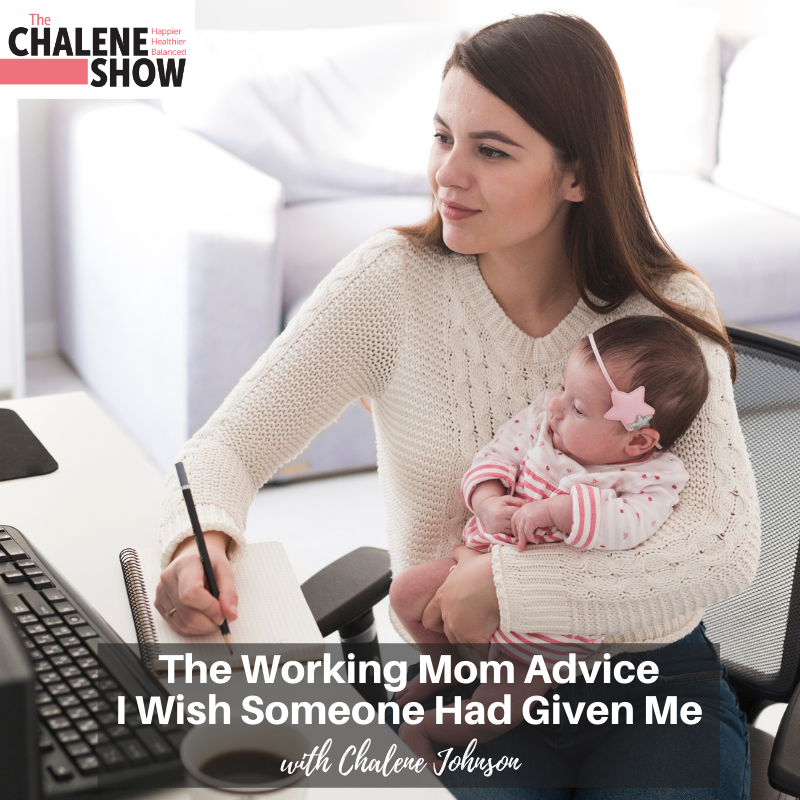 Important Links from the Show
Click here to subscribe to The Chalene Show!
Click here to rate and review!
Make sure you scroll down, tap to rate with 5 stars, and then select, "Write a Review." Then be sure to DM me with a screenshot and I'll do my best to read your review on the air! 
If you liked this episode, check out Episode #525 –Hey, Moms! Stop Pretending!
Leave me a message about this episode!
To submit requests for The Chalene Show: thechaleneshow@chalenejohnson.com
To submit requests for Build Your Tribe: buildyourtribe@chalenejohnson.com