This episode of The Chalene Show is crucial listening for anyone who's a current employee, been laid off, or in a high risk industry. Taken from our most recent Live Webinar, Bret and I will go into startling detail of the very realistic impact this worldwide pandemic is going to have on the economy. While we don't have a crystal ball, we're going to address a multitude of worst-case scenarios, the likelihood of them happening and how to prepare for each. You'll learn the power / necessity of planning over panicking and why it's imperative to make a new financial move now.
You'll hear…
What sets Bret and I apart from other Influencers who are teaching how to build

A shocking Show and Tell of the break down of industries

Why employers can't speak candidly right now

What the essentials are for everyone (and how to prioritize them)

How to stop the bleeding

How to make yourself more valuable

Opportunities for how to make your own money

The people who will get in trouble the most during this current climate

The plan Bret and I made when we were severely in debt

How to look at your bills / memberships and decide which ones need adjusting

How some companies are exploiting the CARES Act

Difficult things to consider re: tightening your expenses

Proper messaging parents should employ with their kids

How to be aware of falling prey to the herd of those who are disappointed, angry, and resentful

My (seemingly shocking) advice to those who have been laid off

How to stand out right now

When you should quit your job — if you still have it

Why you are responsible for YOU and to expect the unexpected

Advice for those who are very serious about making money online

How MIA will change in this very different world

How this economy will create so many new entrepreneurs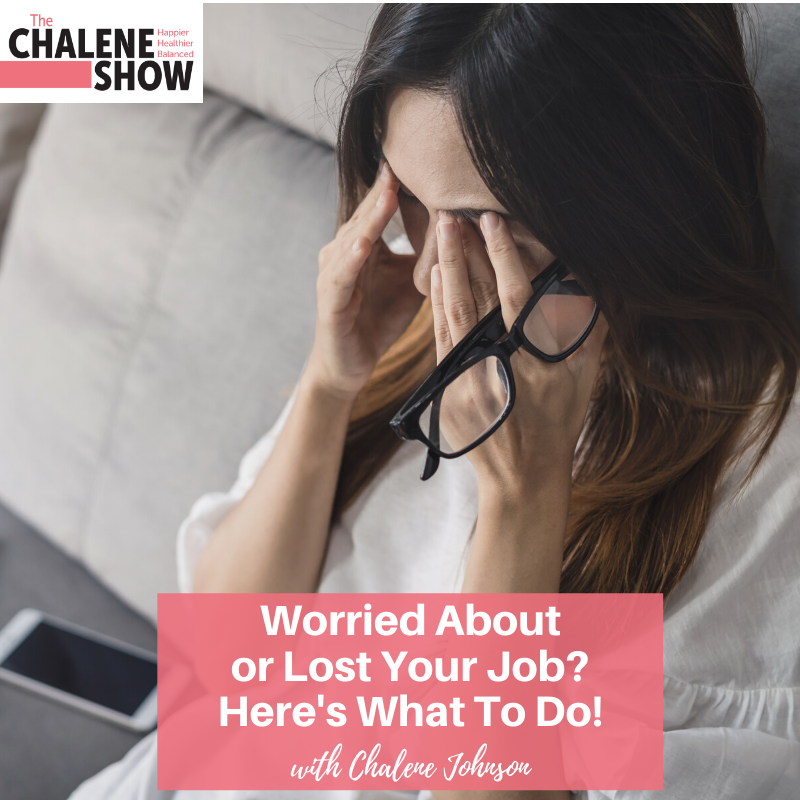 Important Links from the Show
Click here to subscribe to The Chalene Show!
Sign up for Marketing Impact Academy at a huge discounted rate! chalene.com/miaprivate
Watch the past Live Teachings from Chalene and Bret at Chalene.com/fix
Go to Chalene.com/MyThing and see what your passion or hidden talents are!!
If you liked this episode, check out Episode #552 – Your Job is NOT Safe | Let's Talk Solutions
Leave me a message about this episode!
To submit requests for The Chalene Show: thechaleneshow@chalenejohnson.com
To submit requests for Build Your Tribe: buildyourtribe@chalenejohnson.com