Are you trying to brand yourself on social media but remain confused as to what your username should be? You wouldn't be alone. A common concern for many is whether or not they should have their business name or personal name for their account username. Well, on today's Build Your Tribe, I'll set the record straight! I'm going to review how to effectively brand yourself on social media platforms with the absolute best handle!
You'll learn:
The types of account names I have

Why and how you should pick one account (hint: SOMETHING WITH YOUR NAME)

The biggest mistake people make when picking a username 

How to choose a memorable username

Tips for network marketers or people with a brand/business on social media

Checklist for naming your brand / business account

What you should do if you're in an MLM

Why you want people to know you because of who you are, not just because of your product

If you should have both a personal and business account and, if both, which one to start with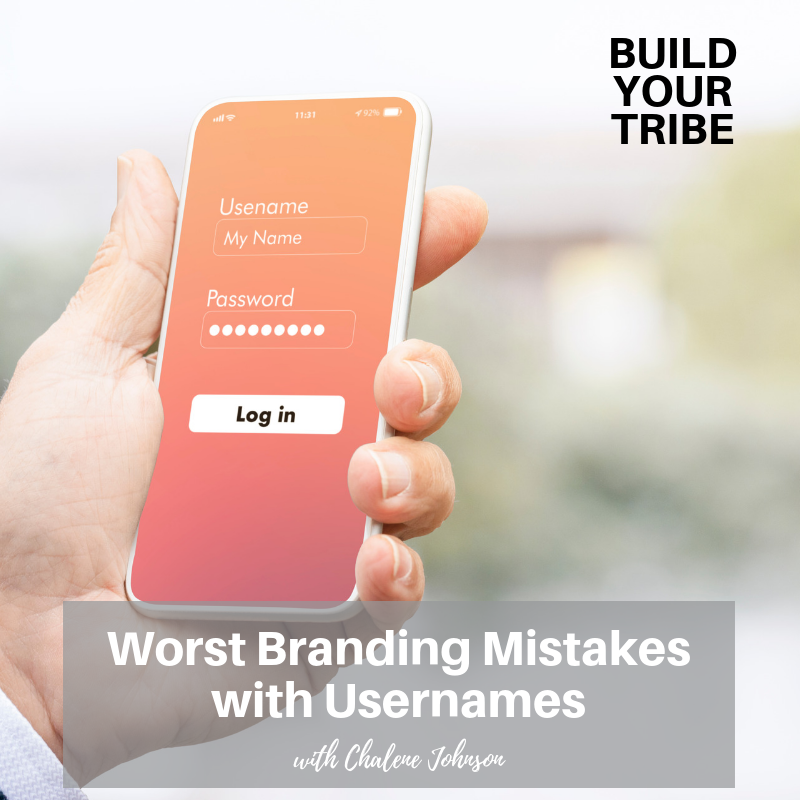 Important Links from the Show
Click here to subscribe to Build Your Tribe!
If you liked this episode, check out Episode # 294 – One Question to Clarify Your Brand 
Leave me a message about this episode!
To submit requests for The Chalene Show: thechaleneshow@chalenejohnson.com
To submit requests for Build Your Tribe: buildyourtribe@chalenejohnson.com